Hey guys, it's been awhile since I've been in the game but I'm back! I've got here a used Empire Sniper that I purchased back in August.
(Sorry about the poor lighting, will get better pictures soon!)
I since then put in a CCM Valve spring and I have a CCM Hammer Spring (Need a different IVG), but it works just fine with the stock Hammer Spring/IVG. I went ahead a plugged the gauge port with an ASA plug so it wouldn't be in the way. The Pump has been kept lubed and the bolt oiled. The only other thing I did was put teflon tape on the pump arms that go into the sled because they kept coming unscrewed and messing up the auto-trigger. The only wear on the gun is shown in the pictures.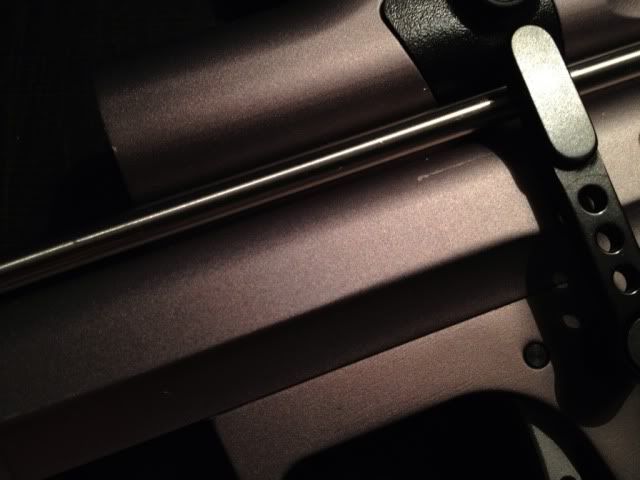 The gun shoots great and I can get a shooting/chrono video once I get the batter for my chrono (some obscure battery size, hah).
As for the price, I would like say $325 Shipped and PayPal'd. Now what I would really like is a nice trade. I would like a CCM'd Autococker or a CCM Pump Gun. I do have cash to add, so just post or PM me what you've got and how much you're looking for me to add. Thanks!