Guns I owned when I use to play. For the most part it's in chronological order from left to right, top to bottom.
E-Bladed Odyssey autococker , PMR, 05 Dynasty Shocker, Infinity Legend, 06 "Waffle" Dynasty Shocker, Ripper III Intimidator, Marq 6, DM7, Alias Intimidator, CCM'd "Waffle" Dynasty Shocker, 08 Pevs Ego, Emipre Intimidator. The last Intimidator I bought when I thought I was going to start playing again, I never used it.
I also owned other guns like tippmanns, various autocockers... but they aren't pictured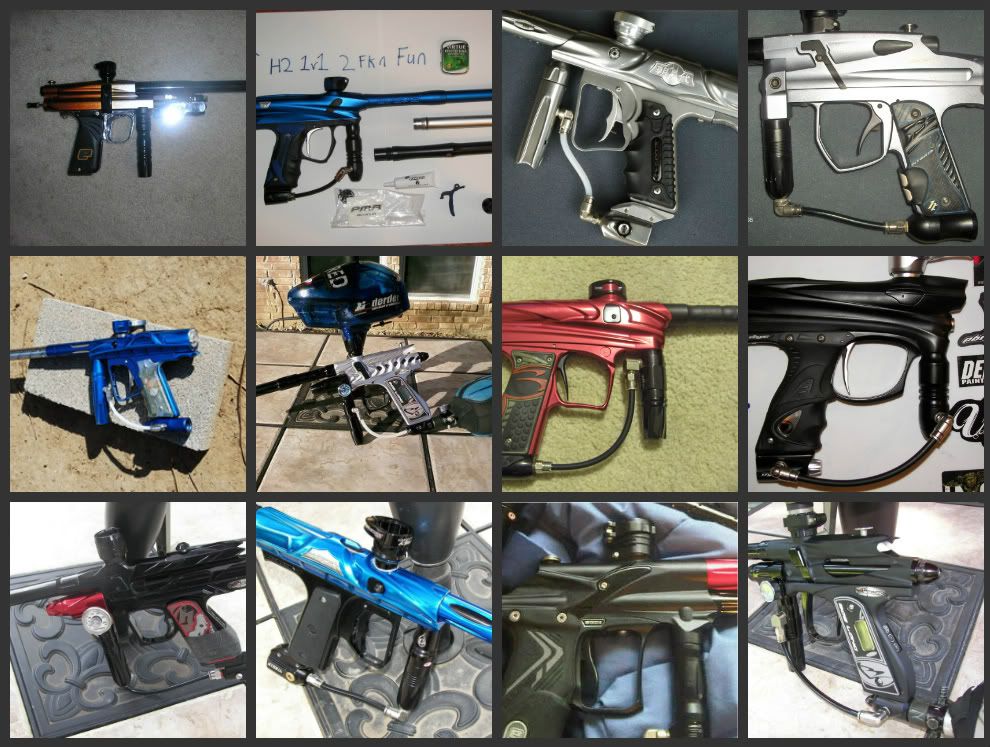 My favorite was by "Wafflebot"