Rules:
Post or PM
Ship by feedback
Pay then ship
Buyer pays for insurance
Offer up
I have an old Autococker Pump. Not really sure what it's worth cause I can't find anything on this milling. If anyone can give me any info on this then that would be sweet. It has a 29,000 serial number and the side reads "B.W. Shark". I am selling it with the original pneumatics that I never tested. I am including that GOG pocket hopper with it.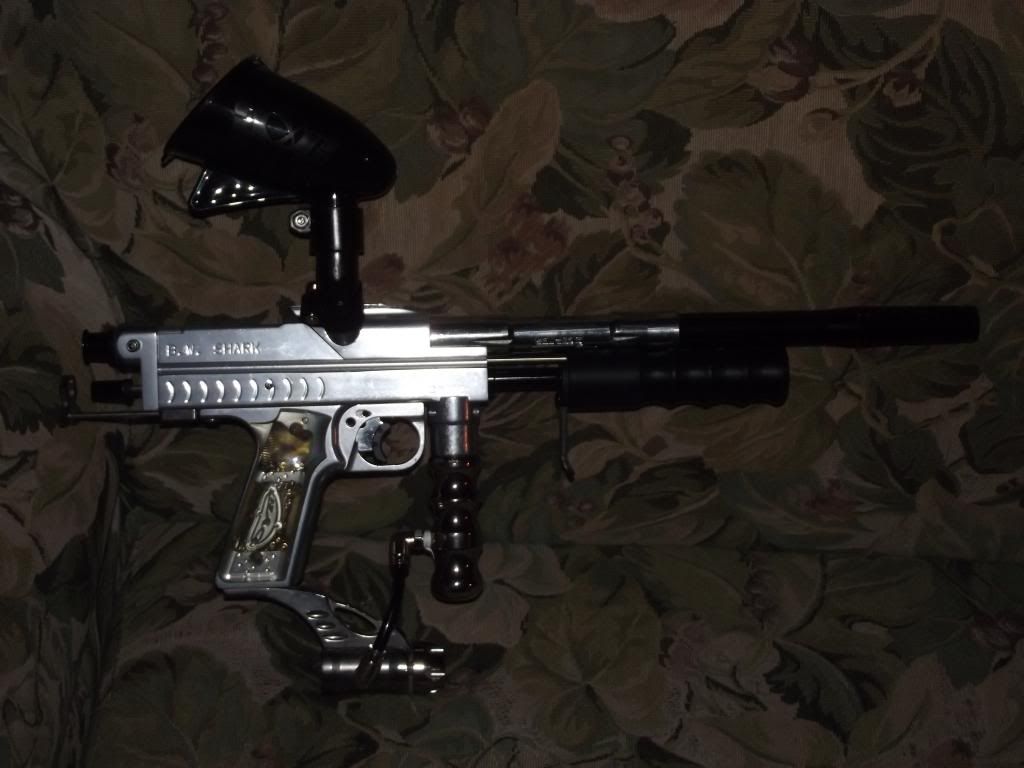 Specs:
ANS pump arm
finger pump kit
Xcel on/off asa
Ergo regulator
System X beaver tail
14" Powerlyte Scepter kit
Wants:
$250?