black one sold,
2 more left

Member since 2002.
Check my feedback, contact people I've dealt with.
Buy with confidence.
I ship worldwide.
If u make an offer, be ready to pay promptly.
First person to send payment gets it.
Item:
Luxe 1.0/1.5/2.0 --- (THREE) Pooty NDZ 2-piece low-pressure windowed cans
product page:
http://www.pootypaintball.com/index....product_id=108
Compatible with all Luxe powercore combinations.
(stock 1.0, stock 1.5, stock 2.0, unsprung, sprung, NDZ stinger, full pooty, NOX etc)
(Helping my friend part out the rest of his luxe upgrades)
I use one myself and find it superior to the stock/2.0 can hands down.
Two-piece design makes it super easy to maintain;
Largest 'volume' windowed-can design allows you to run your luxe at lower pressures.
Condition:
Used at the field twice, but still looks brand-spanking new.
Cosmetically, 9/10 used condition.
Mechanically 10/10, zero issues.
features/what's included:
--- Pooty LP 2-piece NDZ Can / keg
--- spare 017 o-rings will be included
Pooty51's 2-piece can / powerpore setup VS stock 2.0 powercore:
http://www.youtube.com/watch?v=Ed1AfQEmjoE&feature=plcp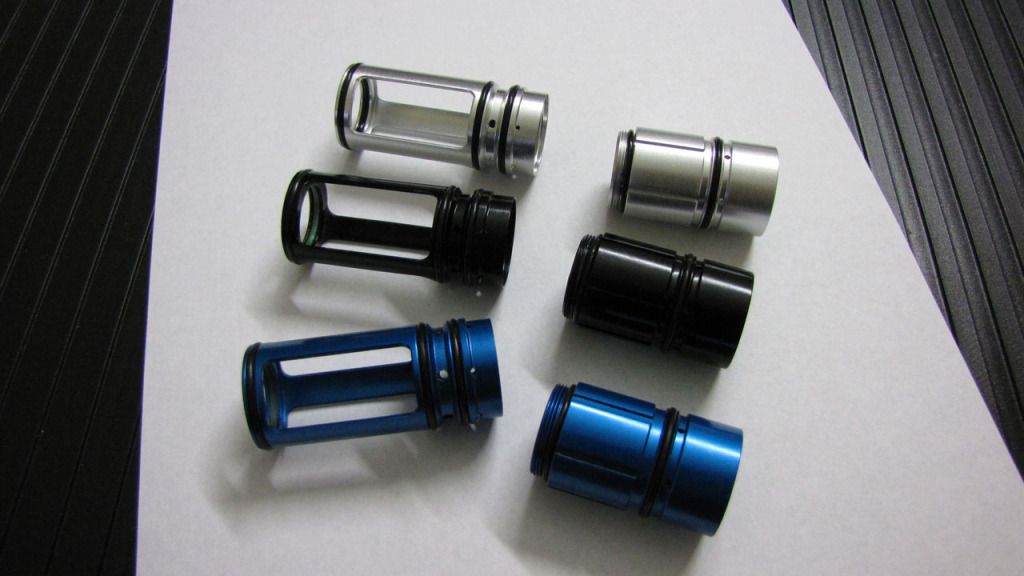 Trades of interest:
no trades. cash only
Price (each): Cash/Paypal Only.
Add 3.5% for paypal fees or gift the funds.
$44 shipped USPS Priority w/ package tracking within 50-state USA;
$40 USD +actual shipping cost outside 50-state USA. (International)
Shipping Options:
USPS with package tracking. Shipped out within 72 hours. (FedEX, UPS, and DHL optional at buyer's cost)
Once shipped, buyer will receive a scanned copy of the receipt and other documentation.