Shipping included in price.
Money Order only right now I need a bank account so give me money.
PM6 parts kit $55
-3x LPR
-stock feedneck
-spare solenoid
-crappy regulator(CP rebuild kit)
-screws and detents
-detent cover
-full bolt assembly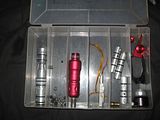 Chronic Factory team jersey blank (Chop Shop) $100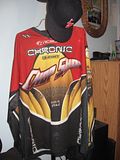 Medium JT teams in red (wear on knees) $50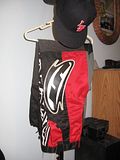 $30 3+4 Dynasty Nxe pack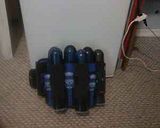 Blue 2011 Empire LTD gloves Small LNIB $25
Prophecy Electronics and back plate $35, UL board $30, Random barrels Bodies and frames ASK.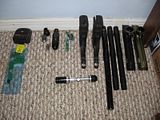 Also Have custom built Ion parts for sale as a whole here:
http://www.pbnation.com/showthread.php?t=3887223