Howdy, 'Nation! I'm laying my stuff out there for you! I don't have a lot at the moment, but I offer you what I have! First, rules...'cuz I gotta.
1. Be mature, don't flame. I don't want flaming.
2. Low-ball away, I'll probably take it.
3. If I can't read your post, I'll assume you're too stupid to be buying stuff. Write legibly.
4. Post then PM. I'll respond to the PM, not to the post.
5. Have fun!
Hablo Espanol!
Stuff I have for sale:
Stock A5 hopper. Painted, but still in great condition. $10 shipped.
Viewloader hopper. No lid, but no damage other than that. $5+shipping.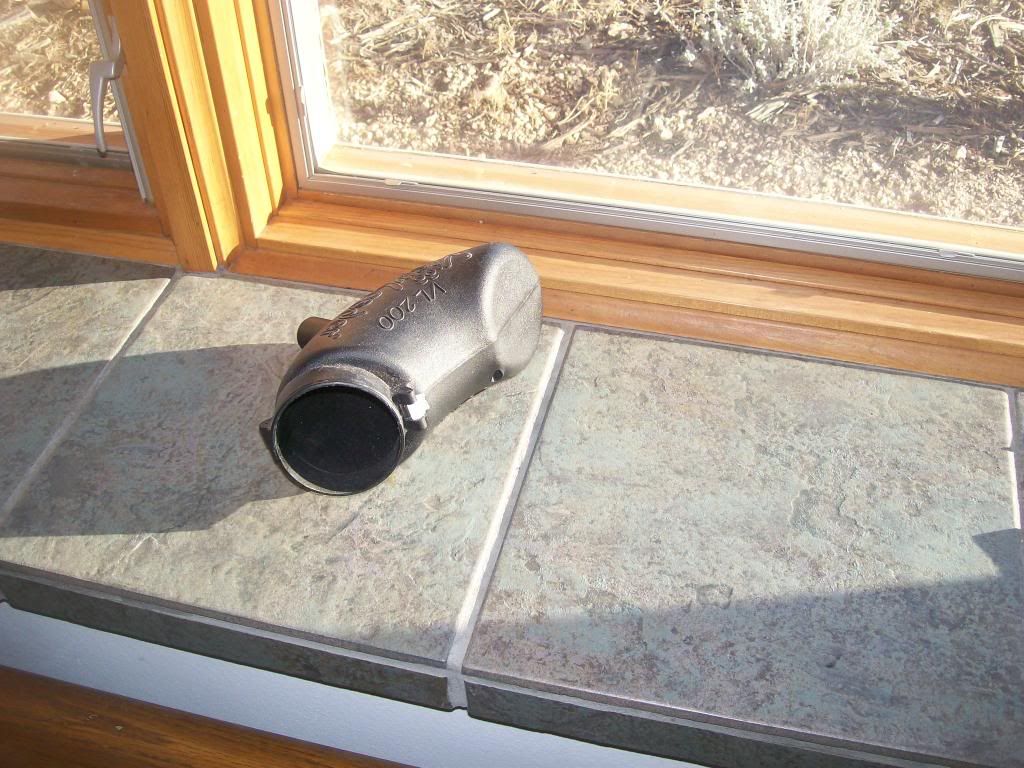 Drop Forwards. The black one is a 4x3, the stainless one is a 3x2. Both were made by me and used on markers for a long while. All sharp edges have been dealt with and smoothed, and they'll mount on any mount except for a dovetail or Spyder. $15+shipping each.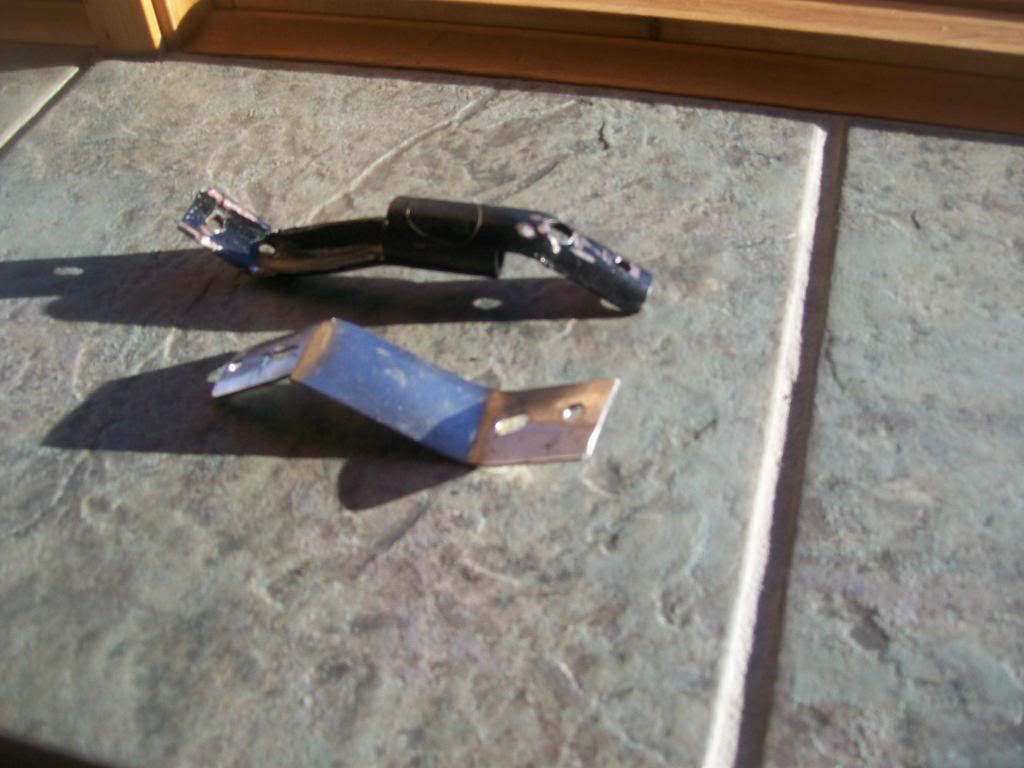 Stock Cyclone paddles. You've all seen 'em. A little black paint on 'em, but functionally intact. $10+shipping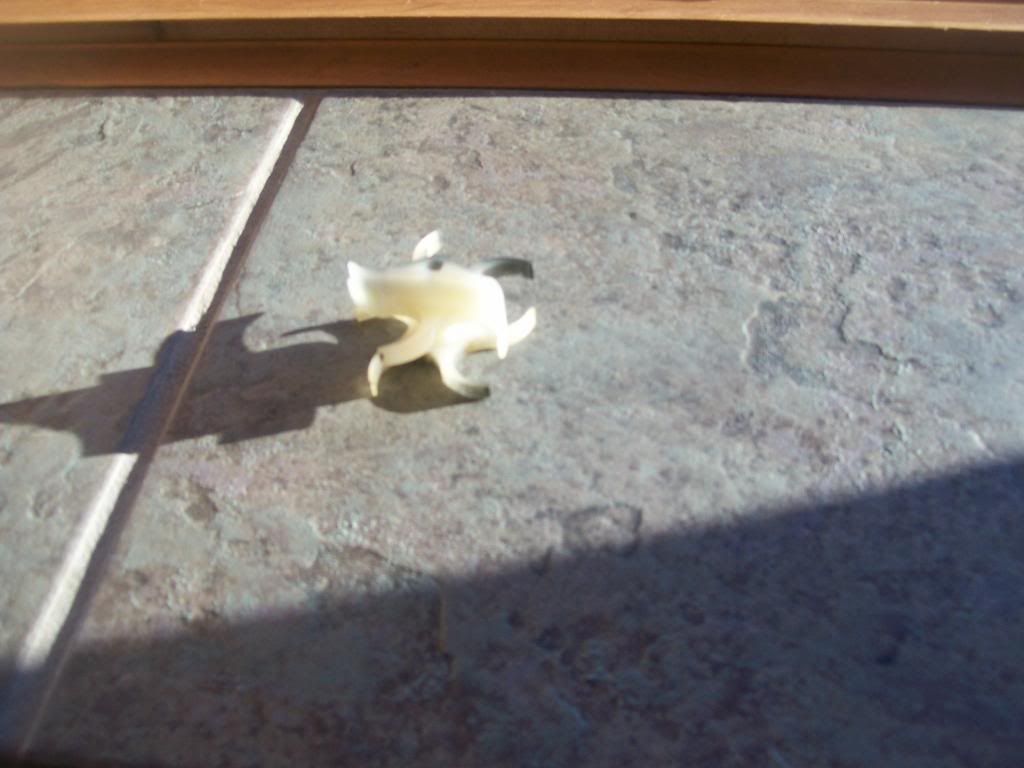 A5 Foregrip. Painted, again, but otherwise functionally intact. $10+shipping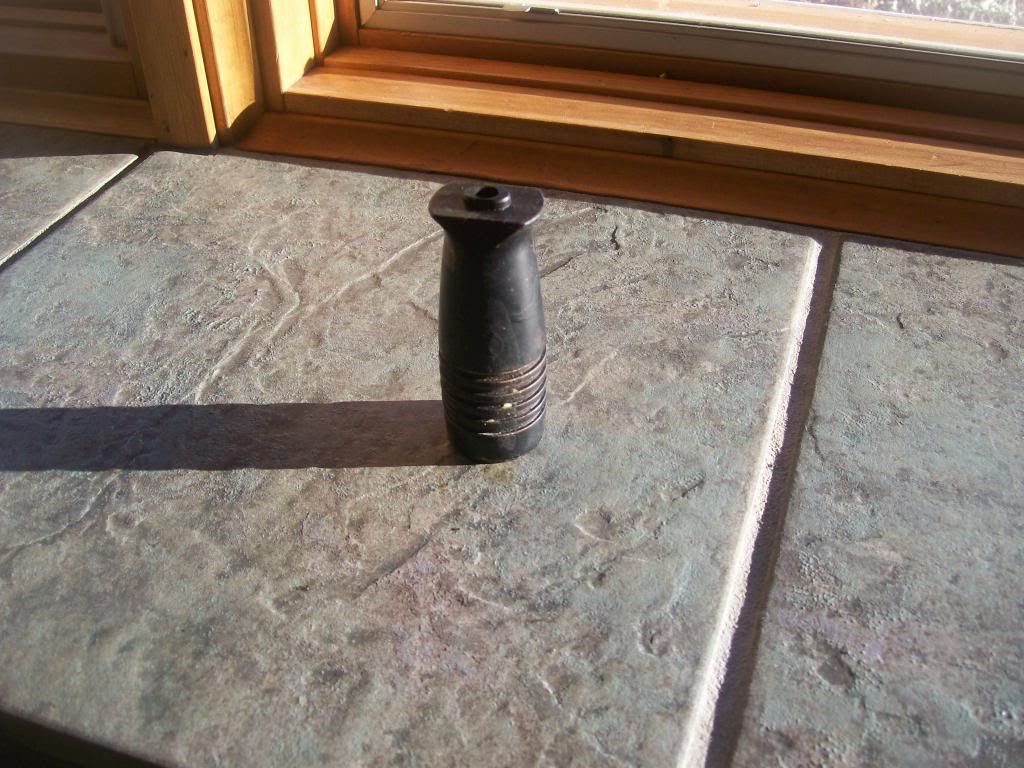 Kingman Java mask. Great condition other than a cracked inner lens. I've tested it with the crack and it still is safe to use, but I would replace the lens. Very comfortable, adjustable, and will serve you well. [b]SIZED FOR MEDIUM HEADS[b] $20+shipping
Viewloader Revolution X Internals. Very good condition, everything works, never any problems. Everything is stock. $25+shipping
JT ER-2. It leaks, but other than that it's great! Comes with five 10-round tubes.
I'll start it at $25.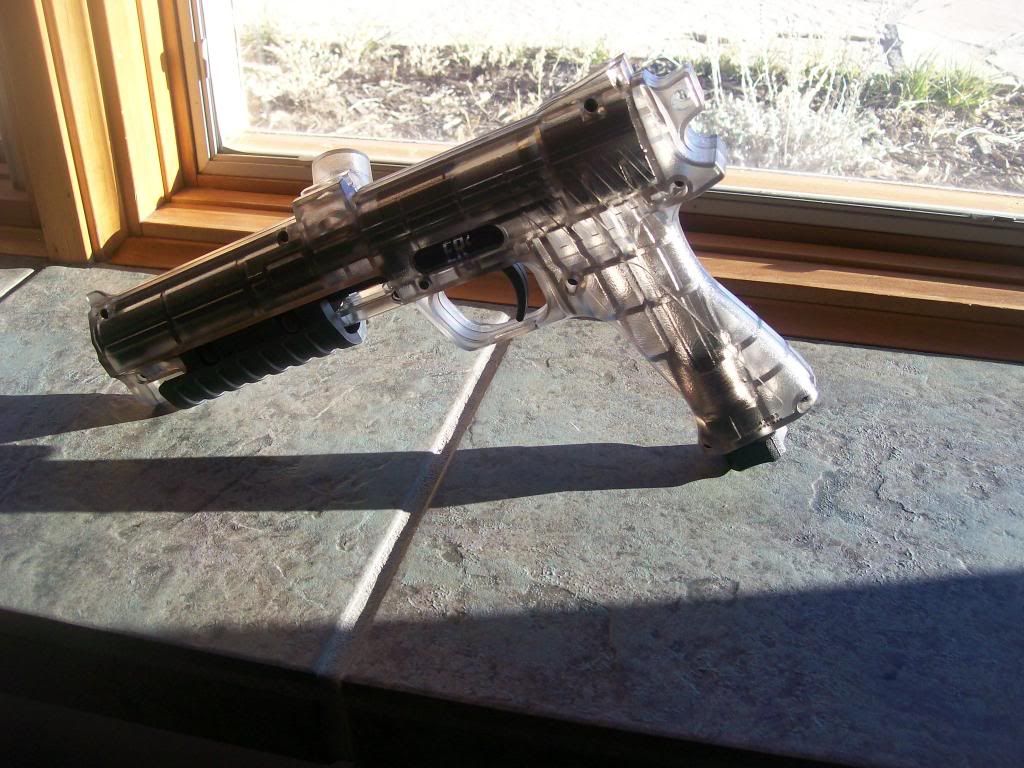 JT Jersey. Great condition, a little scuffing and such, but no major rips. Comfortable. Size Medium. $25+shipping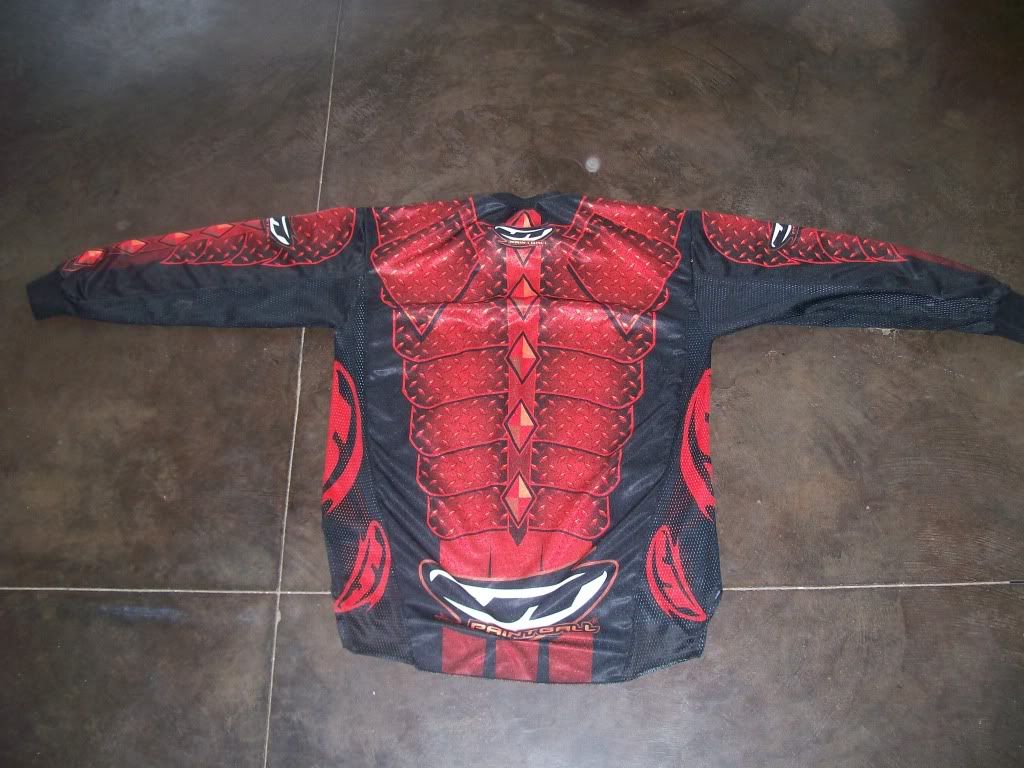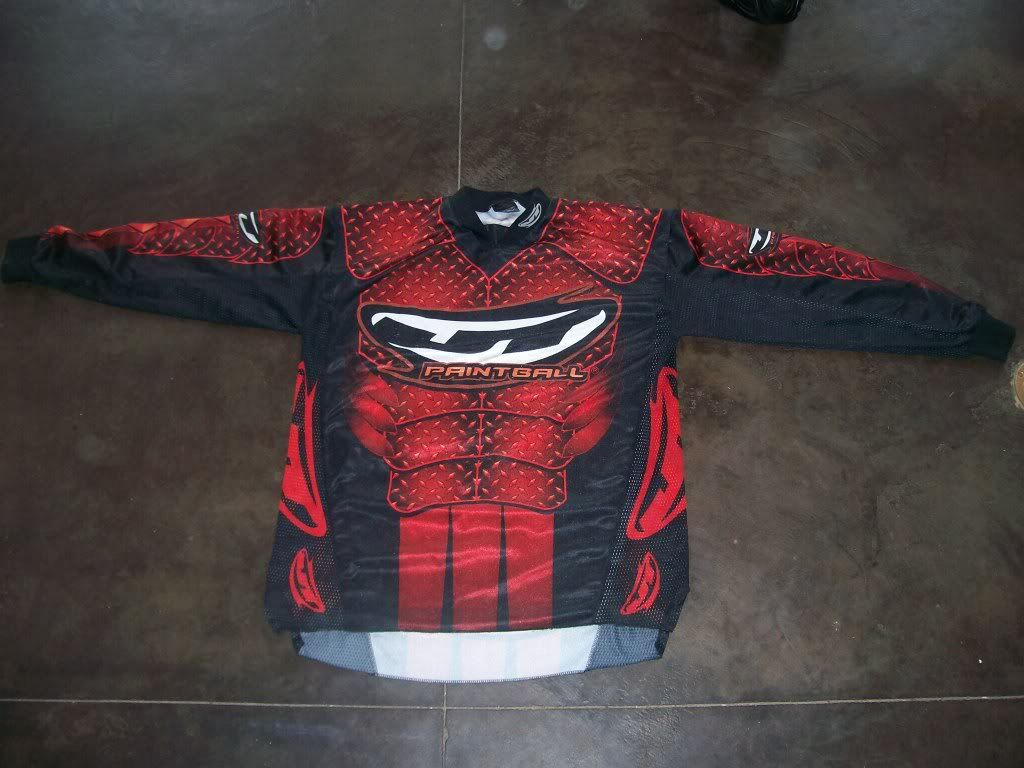 WGP STO Ram. Heavy tool marks, not really sure if it works. Passes the finger test and cycles back and forth, but no guarantees... $5+shipping
Revvy shells (in main picture). Missing the feedneck, fairly cracked, but the lid is brand new. All the screws and stuff are with it.
More coming, I need to get some pics up...
Trades of interest:
-Barrel covers
-Barrels
-Halo B
-AutoCocker parts
-Macroline, fittings, etc...
-VSC Adapter
Thanks for looking y'all! Again, don't be flaming, just give me a price and we'll work from there!
Noah