Pewter/purple-ish lotus *********SOLD********************
Converted into sniper II
Matching sidewinder reg
Metal grip frame
Delrin bolt
Roller trigger
Matching trigger frame & front block included if you want to make it a full cocker.
The anodizing was supposed to be pewter. It came out kinda purple-ish. Also the back block and the reg are not the same shade. This is how I got it, shortly before Freeflow went out of business. I never bothered to get it re-annoed.
Its been about 10 years since I used it as a cocker. I think there was a slight tolerance issue with the matching grip frame, which is why I changed it. I don't really remember, so I am throwing it in with everything else.
Asking 300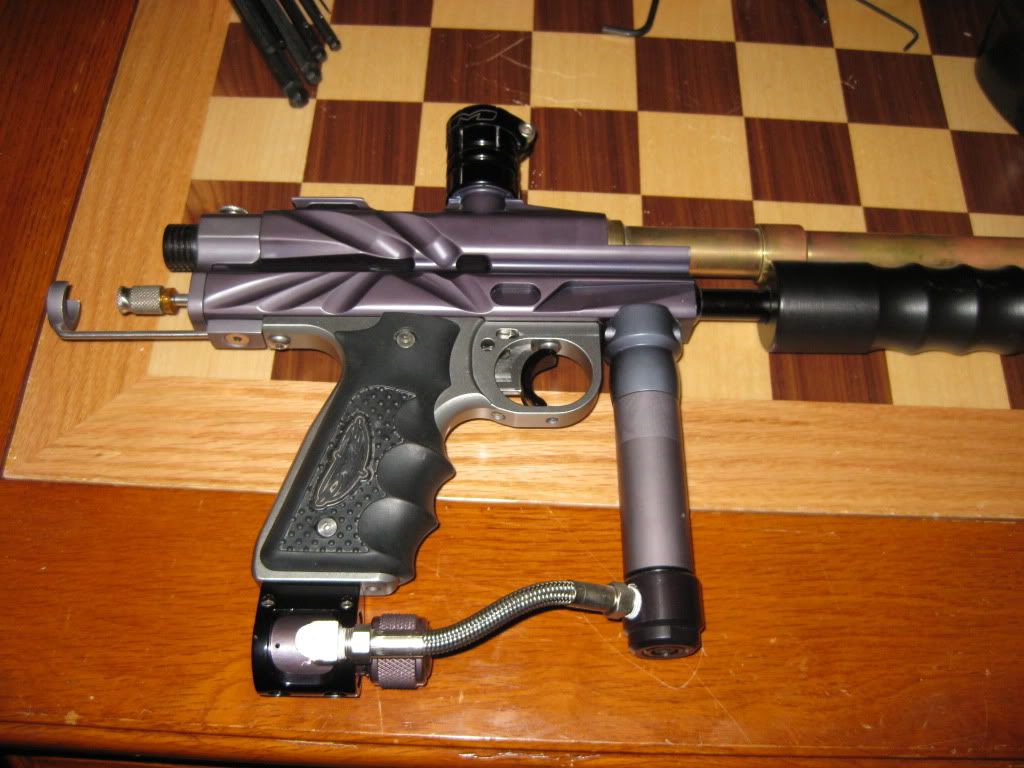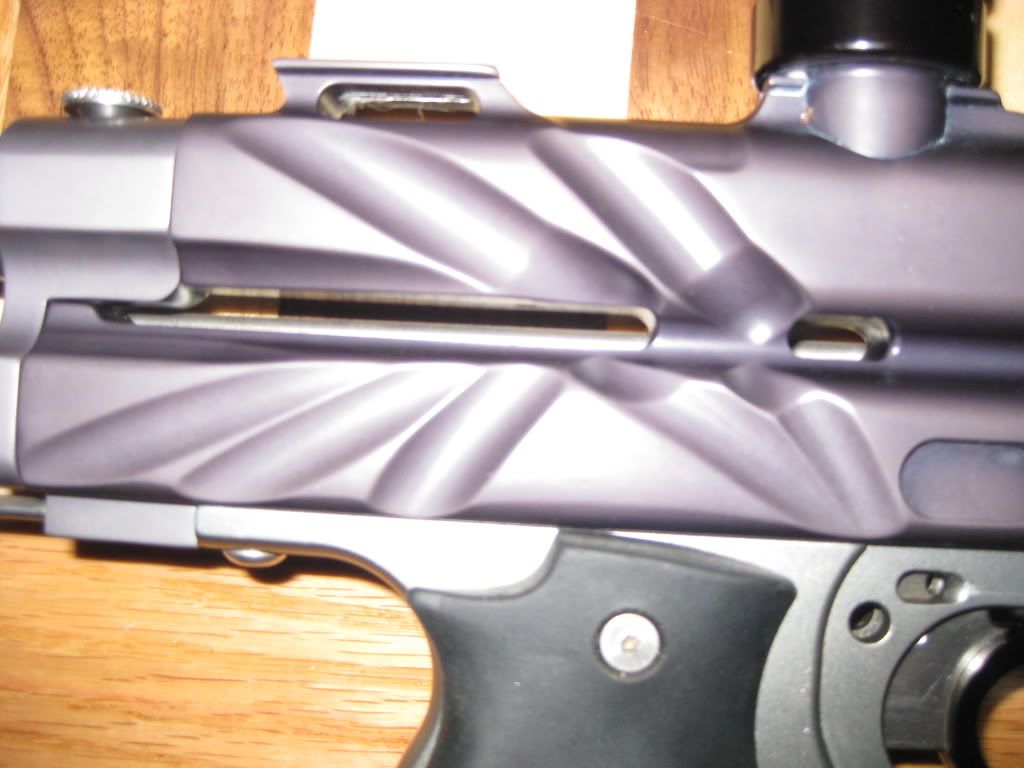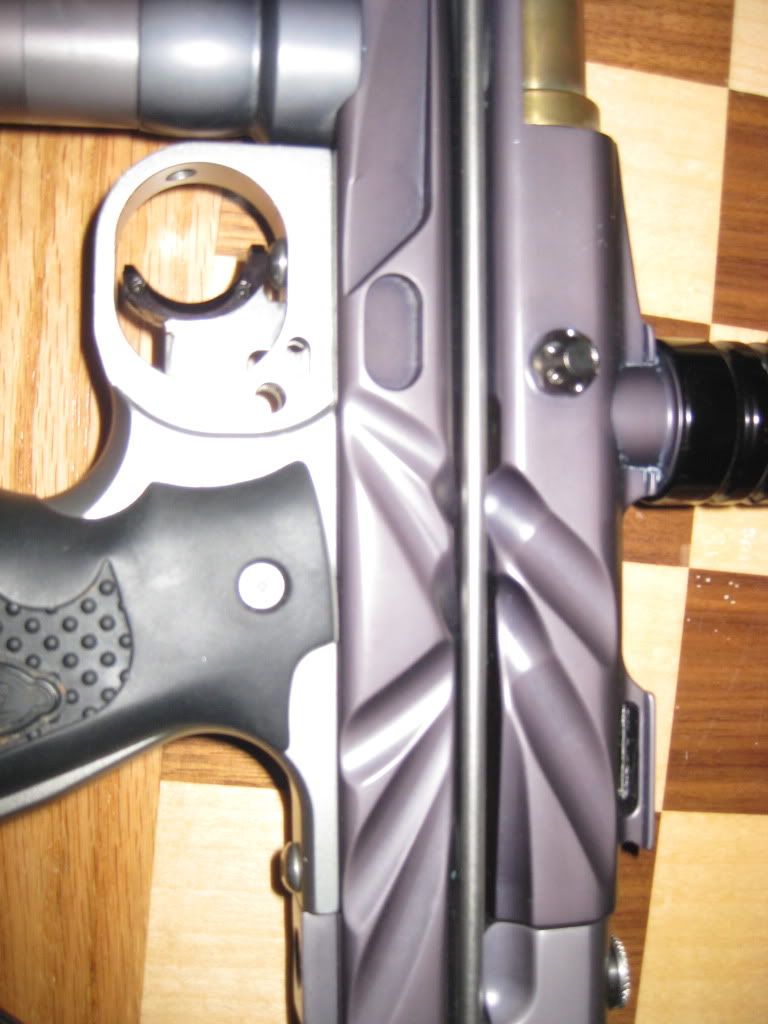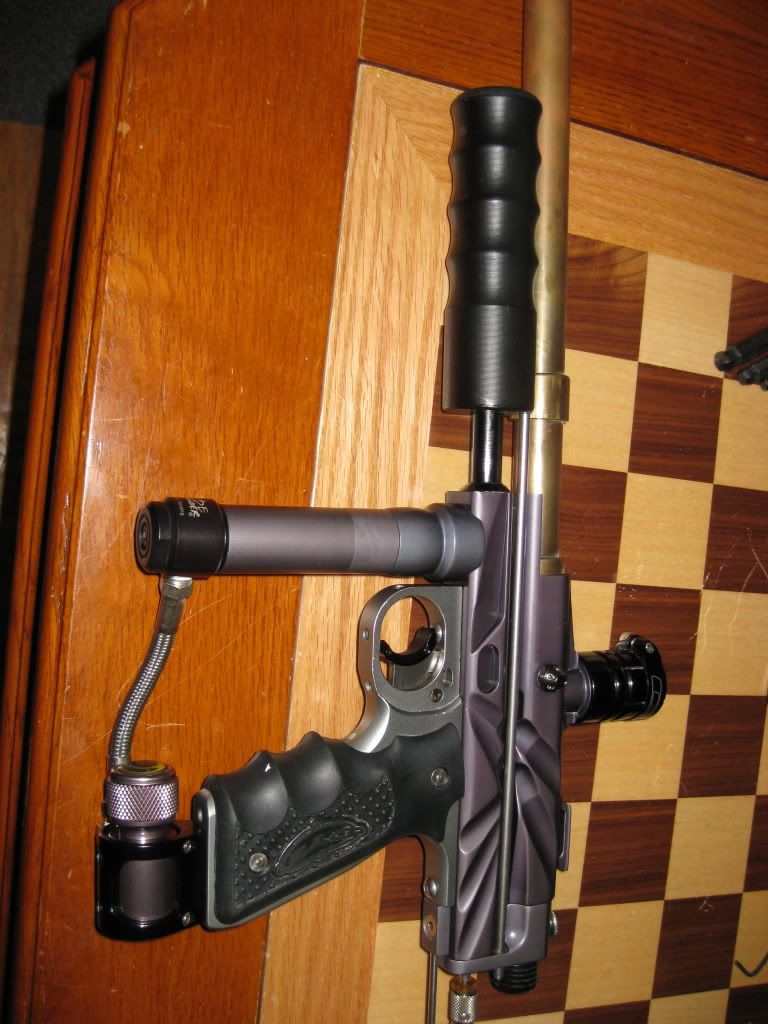 This Gun has not been used in 6+ years. Every year I relubed and retested the gun. It is part of a collection I am now selling. Where available, I am including spare parts that I have.
I will pay for shipping in the US, USPS Priority. All sales paid through paypal. I will ship on confirmation of payment.