For sale or trade for in-hydro air tank/tanks and
maybe
other pb equip. (09/10 Electra upgrades)
5 bats (metal-34/26 LS SB27 XXL
TRADED
, 34/28 LS SB27 XXL, 34/30 Nike Show, composite-34/29 Reebok Vector-O
SOLD
, 34/28 Reebok Melee
SOLD
)
All three metals are tanks and ASA/USSSA/NSA/ISA approved. Expected wear but no waves or dents.
all 5 have good grips.
$35 shipped for each metal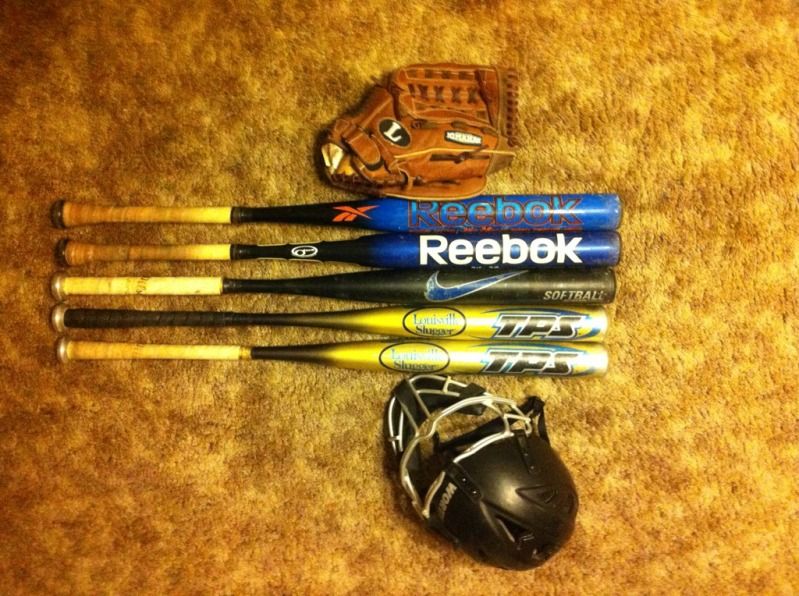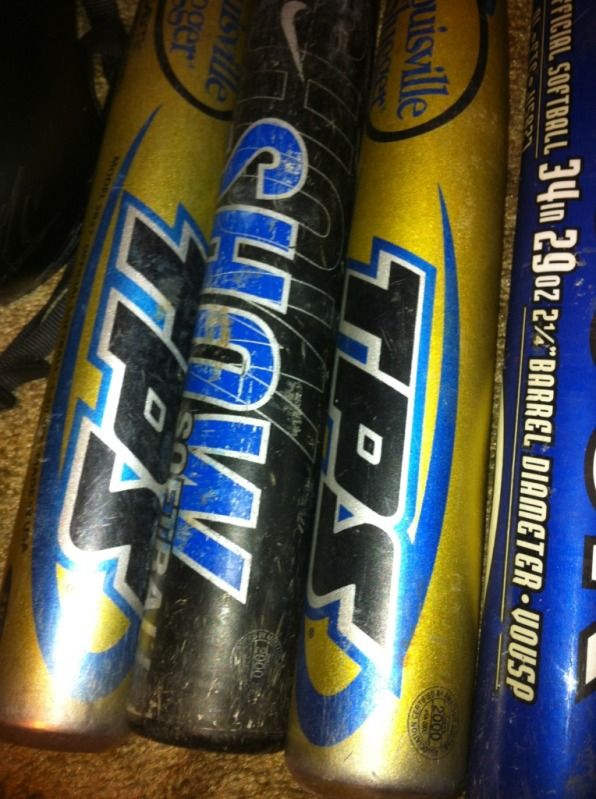 13" LS TPS Omaha Pro glove - Bought as backup but very rarely used, still needs to be broken in.
$40 shipped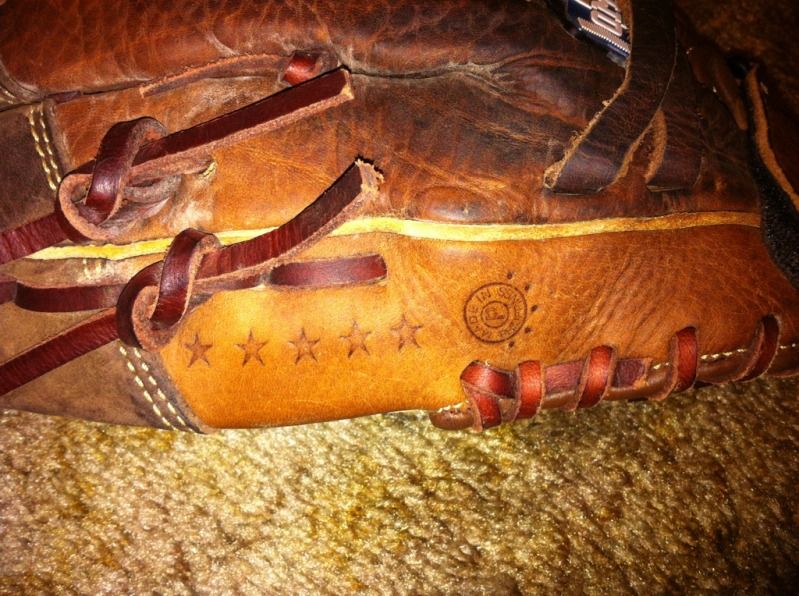 (SOLD)
Worth pitcher's helmet - Adjustable head "cage" removed (It was really uncomfortable, and the chin strap holds it tight)
$55 shipped
All items are trade for equivalent, or to my benefit, value PB equip (multiples accepted, i.e. 2+ bats for one tank, etc.)
I'm not shipping first unless you have immaculate feedback.
Would prefer 50-88/4500, 70+/3000. Very limited cash to add.
Everything for $300 shipped and you get a LS Genesis roller bag (8/10 condition).