I have a Worr Game Products Torpedo Drop Forward with ASA on Tippmann 98 Custom. Here's the picture of the problem in below.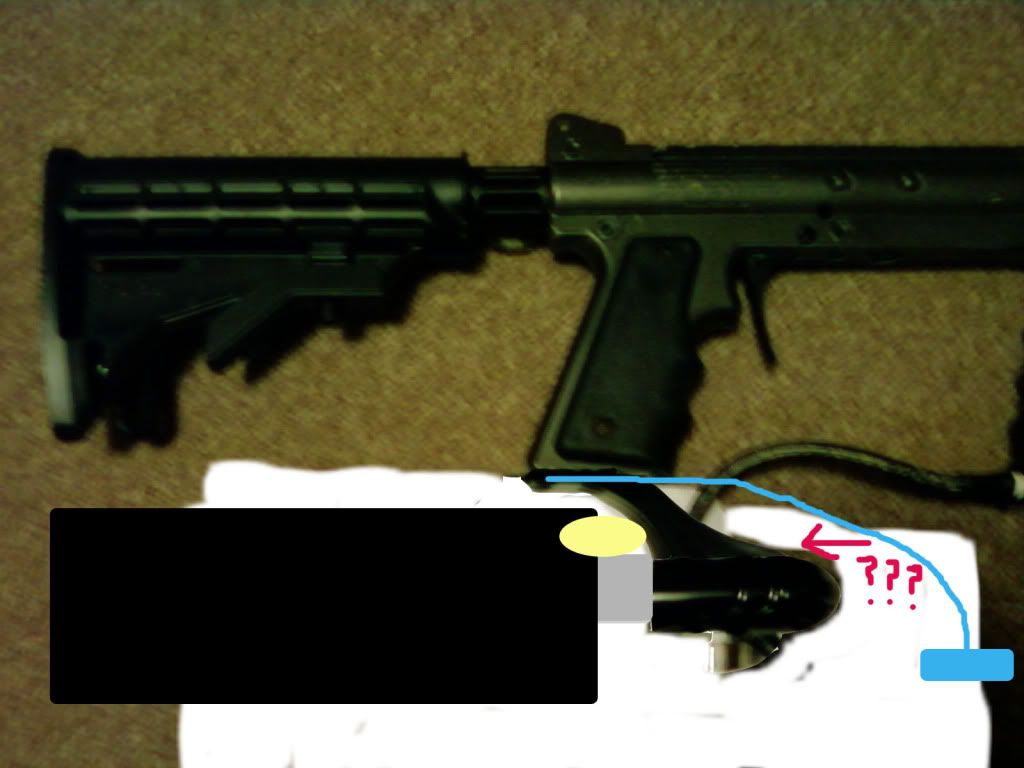 The problem with my drop forward is it's too small that my tank can't connect and causes the tank gauge (yellow circle) to hit the forward during threading. Is there something I can do.
Can I add a rail or something to the (red arrow area) to make more of a drop so that my tank gauge can fit in? The Drop forward can separate with the dovetail ASA. So is there a rail I can put in between the drop forward and ASA?
My ideal drop forward will be the blue line, a HUGE drop froward so that my tank can center the marker's weight. Any suggestions of a product out there?
Can something like this be done homemade? Like going to Home Depot and getting metal pieces?