I haven't been on here and a while, let alone played, so now it's time to get rid of my old crap. PM me if you're actually interested because I dont check up on here too often.
PRICE DROP!
MIAMI RAGE FRANKIE GARCIA JERSEY $75 OBO
sizeXXL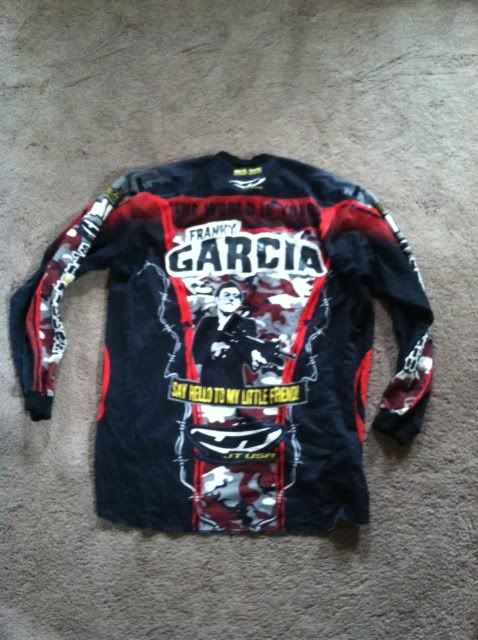 OLD SCHOOL PROTO JERSEY $10obo just take it off of my hands.
size SM