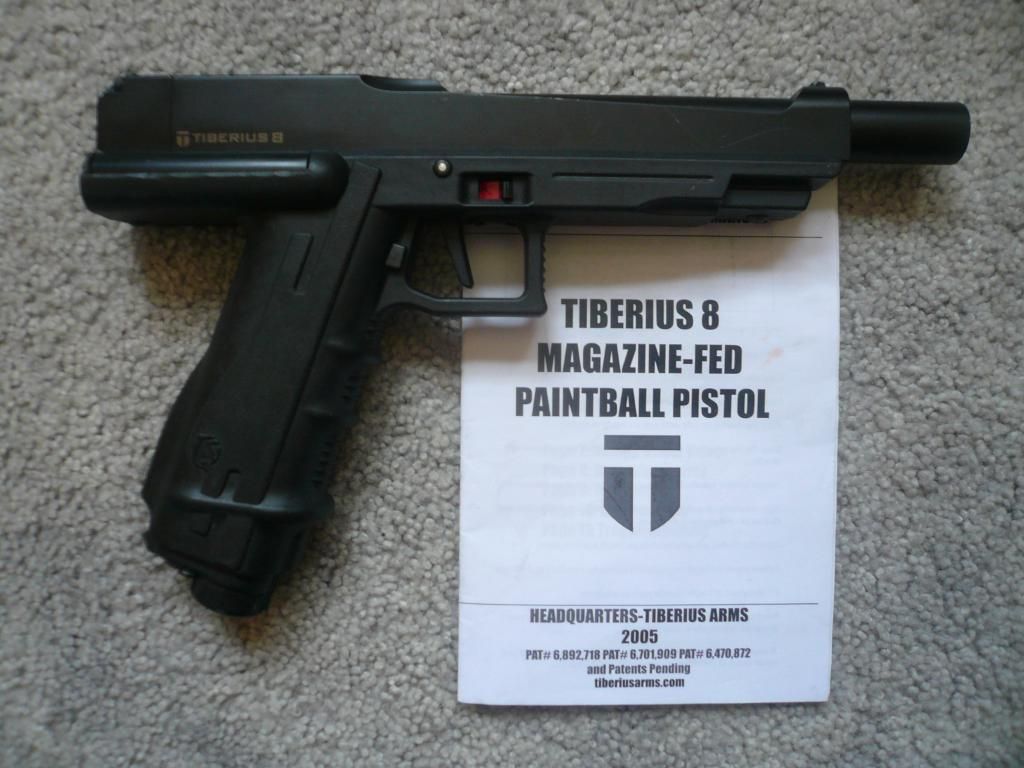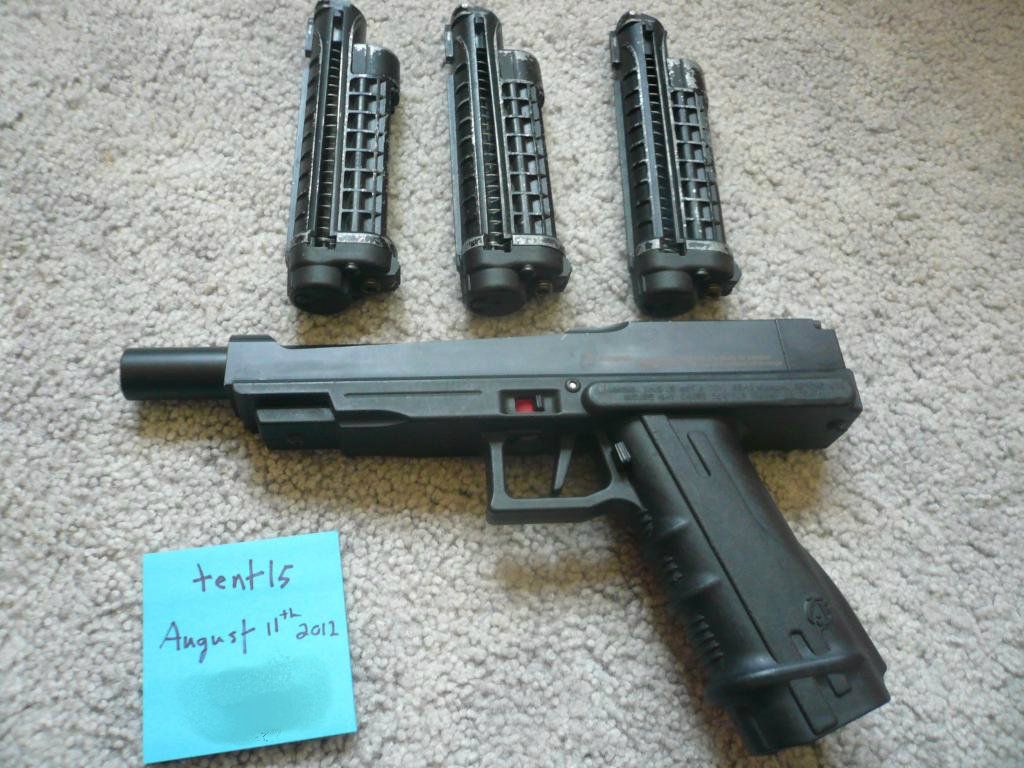 TIBERIUS T8 Pistol
Purchased this pistol as part of a gear bag buy I did about a month ago. After purchasing it, I ran 3 12-gram CO2 cartridges and about 35-40 paintballs through it. There were no leaks, no breaks, jams or issues. I was actually really surprised at how accurate it shot. I'm selling because I have no interest in using a pistol during gameplay.
As you can see from the pictures, the marker is in good condition and has very few blemishes (only visible ones are on the top rail of the gun). The magazines have some paint wear, but that's it.
Trades:
OFFER
Price:
TRADED TRADED TRADED
Shipping:
Whatever you will pay for. Would be easiest to ship USPS priority for $11.35 to contiguous United States, or $32.95 to Canada or Mexico.
Comes with:
Gun, barrel, 3 mags, and owners manual