What i have to Sell/Trade (preferably trade since im looking for a good marker) is a NEW in the box Samsung SDE-3004 Security Camera system with a retail value of $400. Only opened to take a look at the system. None of parts have been out of the plastic wrappings. I purchased this for my house due to a couple of Car Thefts in the area. Now that i have moved to a better part of town i feel i shouldnt need this and would like a Mid-Upper End Mechanical Marker or Low-Mid Electric Marker in trade.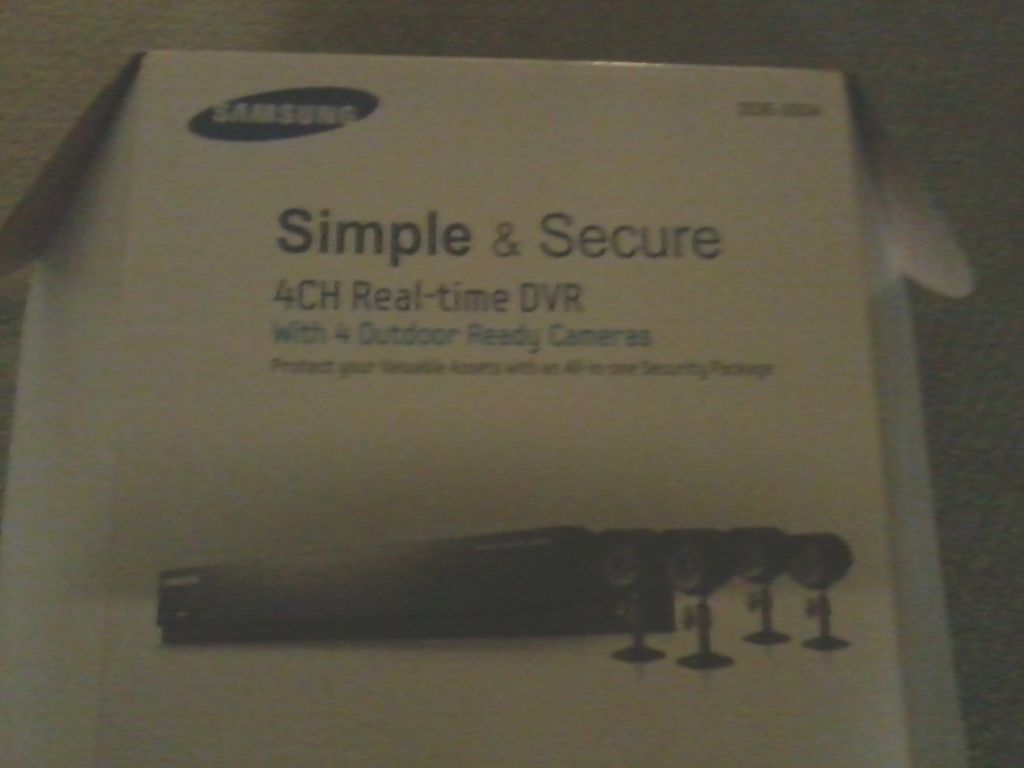 Product description:
http://www.samsungsv.com/Model/Detai...ecurity-System
Samsung SDE-3004N is an 4 channel security system perfect for your home or business. Samsung is a name you can count on and they bring you a security system you can depend on at an affordable price. The system includes 4 cameras for its 4 channels. Each camera is tested and rated weather proof. Samsung SDE-3004N also comes with a 500GB hard drive. All you need for your security system is here!
High Resolution Cameras Designed to Last
All cameras included in the system record at 480TVL. Expect clear and crisp images. They also include auto activated Infrared lights for night vision capabilities that can record discreetly up to 50ft of night time conditions illuminated by light that is invisible to the human eye. These cameras are rated IP66, making them both dust and weather proof. Lastly, they are connected and powered to your DVR system by a single cable, making installation a snap.
State-of-the-art Security, Designed with your Convenience in Mind.
The SDE-3004N offers dependable security and features developed with your convenience in minds. With our Anytime/Anywhere viewing, you can monitor your system on the go on your phone or on a PC. You can monitor your system from anywhere in the world. With SmartViewing, you can monitor an infinite number of systems spread out all over the world in one central location. Also, with our search and review menu, searching and reviewing archived video in your DVR is a snap. It's truly a system that is designed with your convenience in mind.
-------------------------------------------
Like i stated above im looking for Good Working/Clean Marker if your interested Plz post here and PM with your offers.
If you have any questions about the system feel free to drop me a line.