Up today is my Rap4 43. P226 pistol. It has an air leak, I just don't feel like fixing it because i never use it. It comes with the owners manual, 3 mags, 5 co2 cartridges, a shoulder holster, a Blackhawk CQC holster, squeegee, barrel blocking device, about a half of a container of rap4 reballs, and case. Like i said, it has an air leak, it still functions, but once you crack the co2 cartridge, you'll hear the leak.
Pics: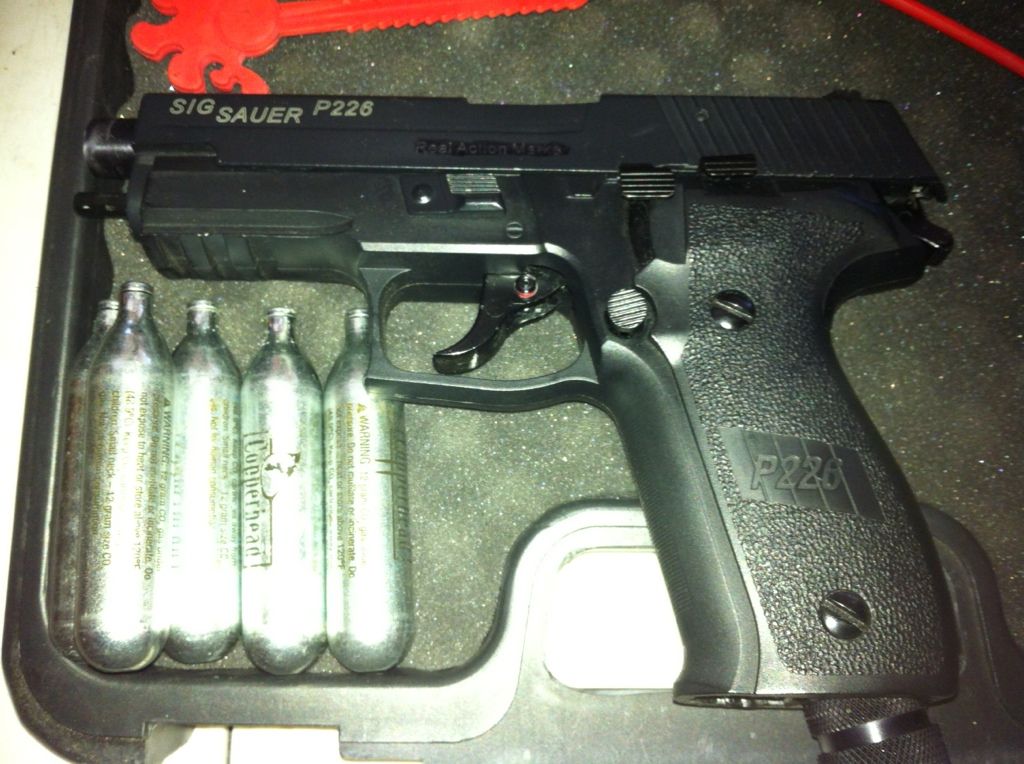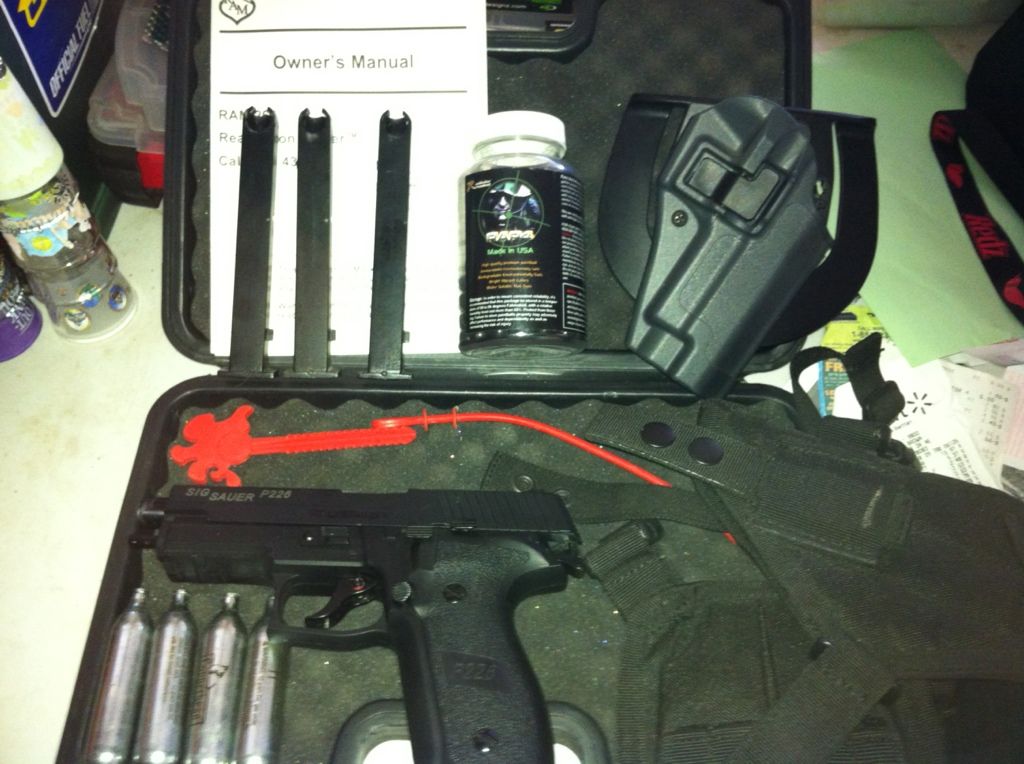 Price:
Seeing as its a fixer upper, I'll post the price at 175.00 shipped and paypal'd, but offer up, worst I can say is no.
As far as trades, Im looking for cocker stuff, I have an S6 and a Karnivor, so any parts or accessories for those might peak my interest.
If purchased, I'll ship once I receive funds, If trade, person with less feedback will ship first. Thanks for looking.