SOLD SOLD SOLD SOLD SOLD SOLDSOLD SOLD SOLD SOLD SOLD SOLD SOLD SOLD SOLDSOLD SOLD SOLD SOLD SOLD SOLD SOLD SOLD SOLDSOLD SOLD SOLD SOLD SOLD SOLD SOLD SOLD SOLDSOLD SOLD SOLD SOLD SOLD SOLD SOLD SOLD SOLDSOLD SOLD SOLD SOLD SOLD SOLD SOLD SOLD SOLDSOLD SOLD SOLD SOLD SOLD SOLD SOLD SOLD SOLDSOLD SOLD SOLD SOLD SOLD SOLD SOLD SOLD SOLDSOLD SOLD SOLD SOLD SOLD SOLD SOLD SOLD SOLDSOLD SOLD SOLD SOLD SOLD SOLD SOLD SOLD SOLDSOLD SOLD SOLD SOLD SOLD SOLD SOLD SOLD SOLDSOLD SOLD SOLD SOLD SOLD SOLD SOLD SOLD SOLDSOLD SOLD SOLD SOLD SOLD SOLD SOLD SOLD SOLDSOLD SOLD SOLD SOLD SOLD SOLD SOLD SOLD SOLDSOLD SOLD SOLD SOLD SOLD SOLD SOLD SOLD SOLDSOLD SOLD SOLD SOLD SOLD SOLD SOLD SOLD SOLDSOLD SOLD SOLD SOLD SOLD SOLD SOLD SOLD SOLDSOLD SOLD SOLD SOLD SOLD SOLD SOLD SOLD SOLDSOLD SOLD SOLD SOLD SOLD SOLD SOLD SOLD SOLDSOLD SOLD SOLD SOLD SOLD SOLD SOLD SOLD SOLDSOLD SOLD SOLD SOLD SOLD SOLD SOLD SOLD SOLDSOLD SOLD SOLD SOLD SOLD SOLD SOLD SOLD SOLDSOLD SOLD SOLD SOLD SOLD SOLD SOLD SOLD SOLDSOLD SOLD SOLD SOLD SOLD SOLD SOLD SOLD SOLDSOLD SOLD SOLD SOLD SOLD SOLD SOLD SOLD SOLDSOLD SOLD SOLD SOLD SOLD SOLD SOLD SOLD SOLDSOLD SOLD SOLD SOLD SOLD SOLD SOLD SOLD SOLDSOLD SOLD SOLD SOLD SOLD SOLD SOLD SOLD SOLDSOLD SOLD SOLD SOLD SOLD SOLD SOLD SOLD SOLDSOLD SOLD SOLD SOLD SOLD SOLD SOLD SOLD SOLDSOLD SOLD SOLD SOLD SOLD SOLD SOLD SOLD SOLDSOLD SOLD SOLD SOLD SOLD SOLD SOLD SOLD SOLDSOLD SOLD SOLD SOLD SOLD SOLD SOLD SOLD SOLDSOLD SOLD SOLD SOLD SOLD SOLD SOLD SOLD SOLDSOLD SOLD SOLD SOLD SOLD SOLD SOLD SOLD SOLDSOLD SOLD SOLD SOLD SOLD SOLD SOLD SOLD SOLDSOLD SOLD SOLD SOLD SOLD SOLD SOLD SOLD SOLDSOLD SOLD SOLD SOLD SOLD SOLD SOLD SOLD SOLDSOLD SOLD SOLD SOLD SOLD SOLD SOLD SOLD SOLDSOLD SOLD SOLD SOLD SOLD SOLD SOLD SOLD SOLDSOLD SOLD SOLD SOLD SOLD SOLD SOLD SOLD SOLDSOLD SOLD SOLD SOLD SOLD SOLD SOLD SOLD SOLDSOLD SOLD SOLD SOLD SOLD SOLD SOLD SOLD SOLDSOLD SOLD SOLD SOLD SOLD SOLD SOLD SOLD SOLDSOLD SOLD SOLD SOLD SOLD SOLD SOLD SOLD SOLDSOLD SOLD SOLD SOLD SOLD SOLD SOLD SOLD SOLDSOLD SOLD SOLD SOLD SOLD SOLD SOLD SOLD SOLDSOLD SOLD SOLD SOLD SOLD SOLD SOLD SOLD SOLDSOLD SOLD SOLD SOLD SOLD SOLD SOLD SOLD SOLDSOLD SOLD SOLD SOLD SOLD SOLD SOLD SOLD SOLDSOLD SOLD SOLD SOLD SOLD SOLD SOLD SOLD SOLDSOLD SOLD SOLD SOLD SOLD SOLD SOLD SOLD SOLDSOLD SOLD SOLDSOLD SOLD SOLD SOLD SOLD SOLDSOLD SOLD SOLD SOLD SOLD SOLD SOLD SOLD SOLDSOLD SOLD SOLDSOLD SOLD SOLD SOLD SOLD SOLDSOLD SOLD SOLDSOLD SOLD SOLD SOLD SOLD SOLDSOLD SOLD SOLDSOLD SOLD SOLD SOLD SOLD SOLDSOLD SOLD SOLDSOLD SOLD SOLD SOLD SOLD SOLDSOLD SOLD SOLDSOLD SOLD SOLD SOLD SOLD SOLDSOLD SOLD SOLDSOLD SOLD SOLD SOLD SOLD SOLDSOLD SOLD SOLDSOLD SOLD SOLD SOLD SOLD SOLDSOLD SOLD SOLDSOLD SOLD SOLD SOLD SOLD SOLDSOLD SOLD SOLDSOLD SOLD SOLD SOLD SOLD SOLDSOLD SOLD SOLD SOLS SOLD SOLD SOLD
Hey Nation today i have a Invert Mini for sale
Shoots Great no problems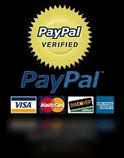 GUIDELINES:
1. Payment first, then I'll ship.
2. Price posted includes cash discount (if paid with money order). PayPal payments must add actual PP fees.
3. Shipping to US only
4. Read the Disclaimer below.
5. If there's any question the time to ask is before we finalized a deal.
6. By posting and/or PM-ing me on this item it is assumed that you have read and understand the entire thread, the rules, and the disclaimer.
Wants:
$255OBO
Disclaimer: This item is in perfect working order and described to the best of my ability. Any issues with the marker's performance or appearance in your hands are outside of my control and I will have to assume that they are due to your misuse. You are provided with all the opportunity to ask questions prior to the transaction, and any defect found afterward will be assumed to have occurred after receipt of the item(s) and is not my responsibility. Any desire to add insurance is up to the buyer and will increase the price. Therefore any damage that occurred during shipping is the sole responsibility of the buyer.