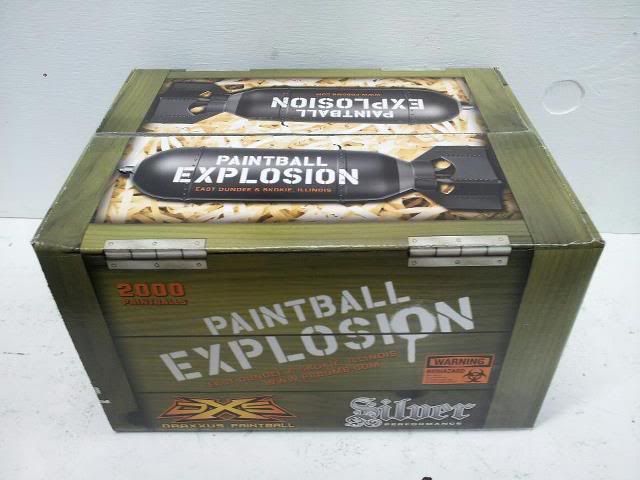 NEW CONTEST!!!
We have a brand new box and we want to show it off!!! We want you to take pictures of you and your friends (or whoever) with our box. You can be anywhere except our park. Show off our new box at school, your friends house, a wedding, field trip, in a board meeting, at the clubs etc. Tag yourself and Paintball Explosion (us) in your picture. Please keep it appropriate. Be creative. We will pick one picture as the winner, so make yours stand out.
The winner will receive an Empire BT-TM15
You will have 45 days.... starting NOW!!!