Posted in pump paintball talk, but I'd figure I'd spread the love
.
My first Phantom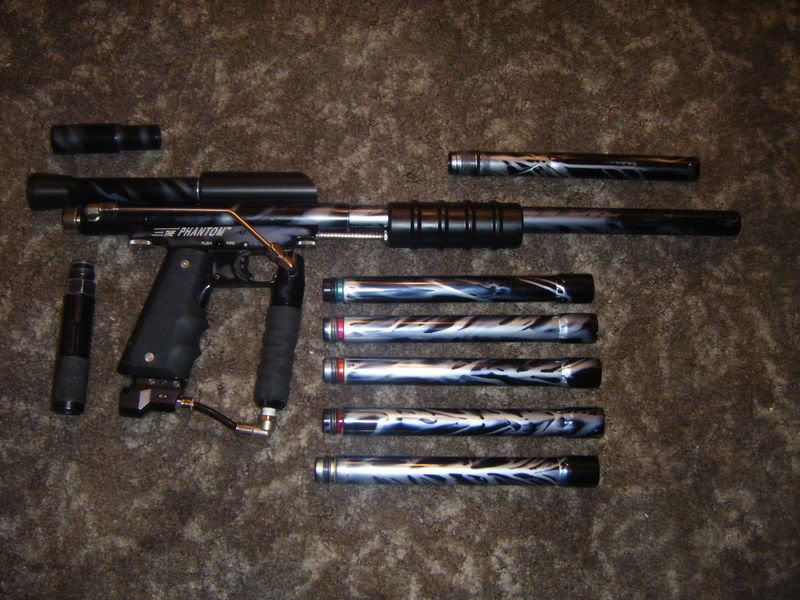 Sexy right? Worked out a great deal with Stanchy over @
Super_Stanchy Customs
for this little baby- The Super Sleeper!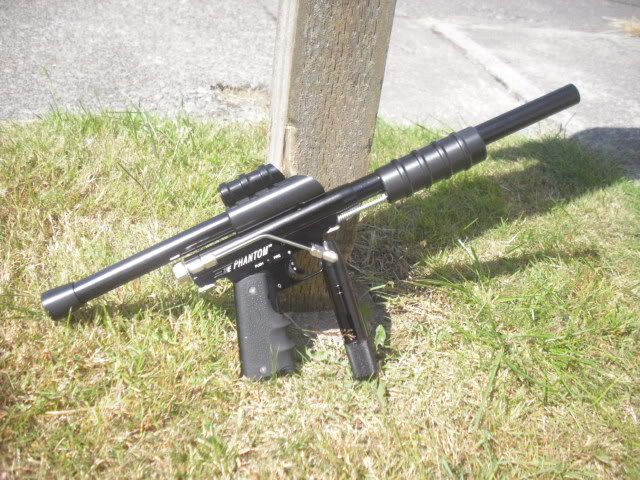 -Freak bored barrel
-Ego Detent
-Tri Fluted Hammer
-Bobbed (shortened) and Gauged Valve
-CCI Ghost Ring sight
Everything a guy could need right? Well, long story short I shoot a 14" better than an 11". Preferably one with an easy to see tip(ie not black). So here I am, looking for a little helping hand in the replacement barrel department. Thoughts?