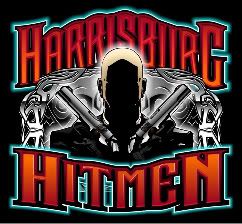 The Harrisburg Hitmen are coming in 2012!!
The Hitmen will host a team practice and tryout at Paintball Asylum in Louisville, KY on Saturday January 21st 2012 from 9 AM to 3 PM. The team will be competing in the SEPS league in 2012, or other events if SEPS does not have events this year.
Players are expected to be there at 9 AM for a team meeting.
Players must have their own equipment, reliable transportation, good attitudes, ability to pay their own entry fees, paint etc, and a commitment to practice.
People from Southern Illinois, Southern Indiana, and Western Kentucky are welcome to come try out. We will have both a D4 and a D3 roster.
The Hitmen are the 2007 and 2009 SIPA season champs as well as several players being the 2011 SEPS D4 series champs. Post here, PM me, or email me if you are interested in coming to the tryout or just to practice with or against us.
Other teams are welcome and encouraged to attend this as a practice.