LATEST NEWS (24 August 2011):

The Paintball World Cup Asia 2011 - Langkawi

Official Field Layout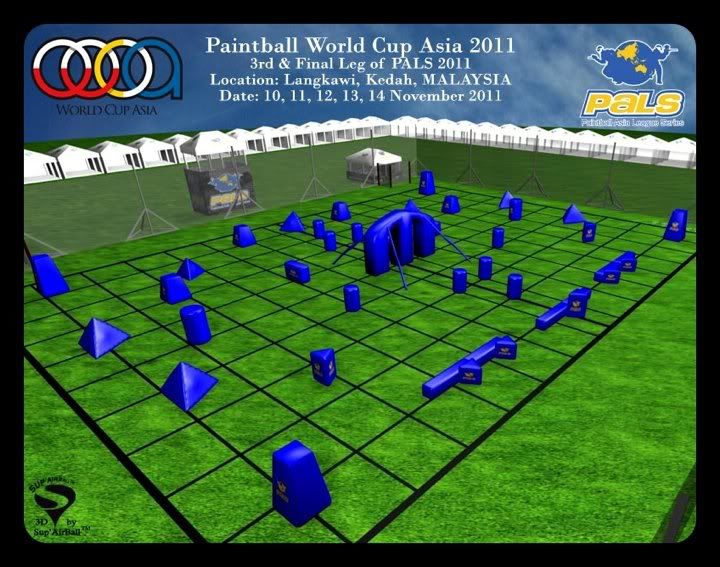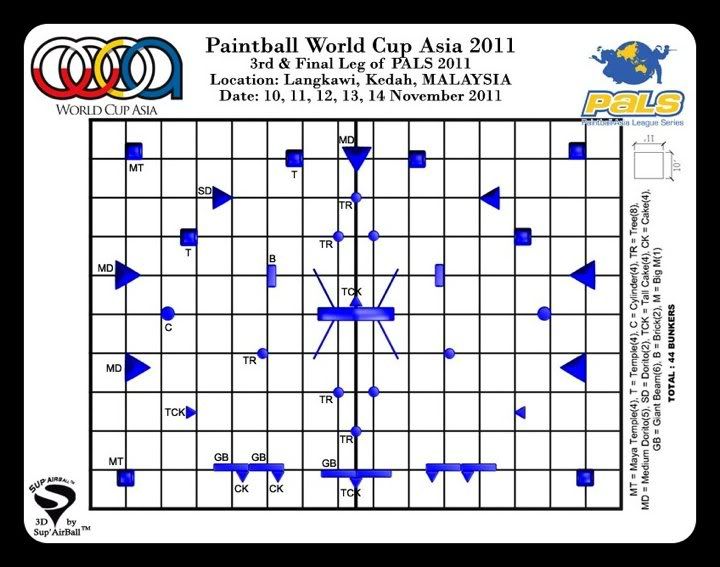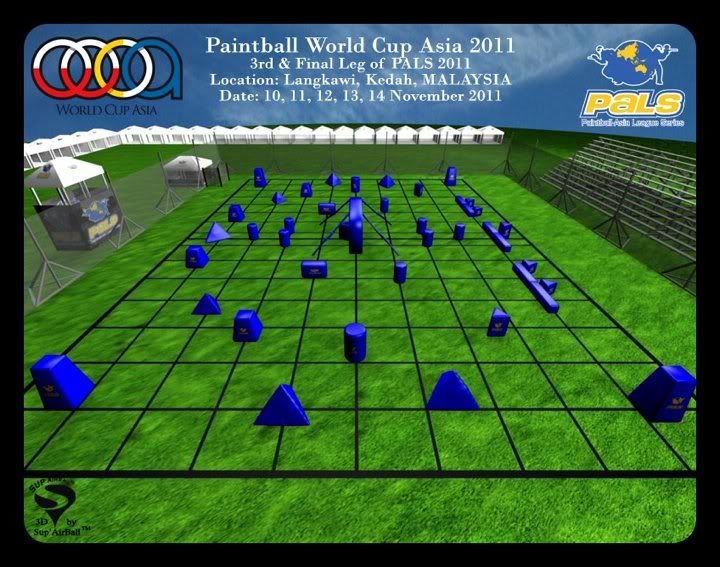 *The layout of the WCA 2011 field. Enjoy and do spread the love. Train hard and god bless.
Oh...do register now or you might be training for nothing.
Attention: Ms. Catherine
Email:
registration@palseries.org
Cell: +6012 217 2522
Miss this WCA and regret it for a long long time to come..it is not called "The Pinnacle" for fun. :-)
Thank you.