Today guys I have a Pump Cocker
that has been sitting in my gear bag for about 3 years now. Since Istarted college it hasnt seen the field. I shot it yesterday just to see if it had any leaks or anything and it still shoots flawlaess.
PRICE $150 OBO
RULES
I will not ship first Just like any othering thing you buy you pay for it first and then it ships.
Thats about it
TRADES
Show me anything worse I can say is NO
[u]PICS[/U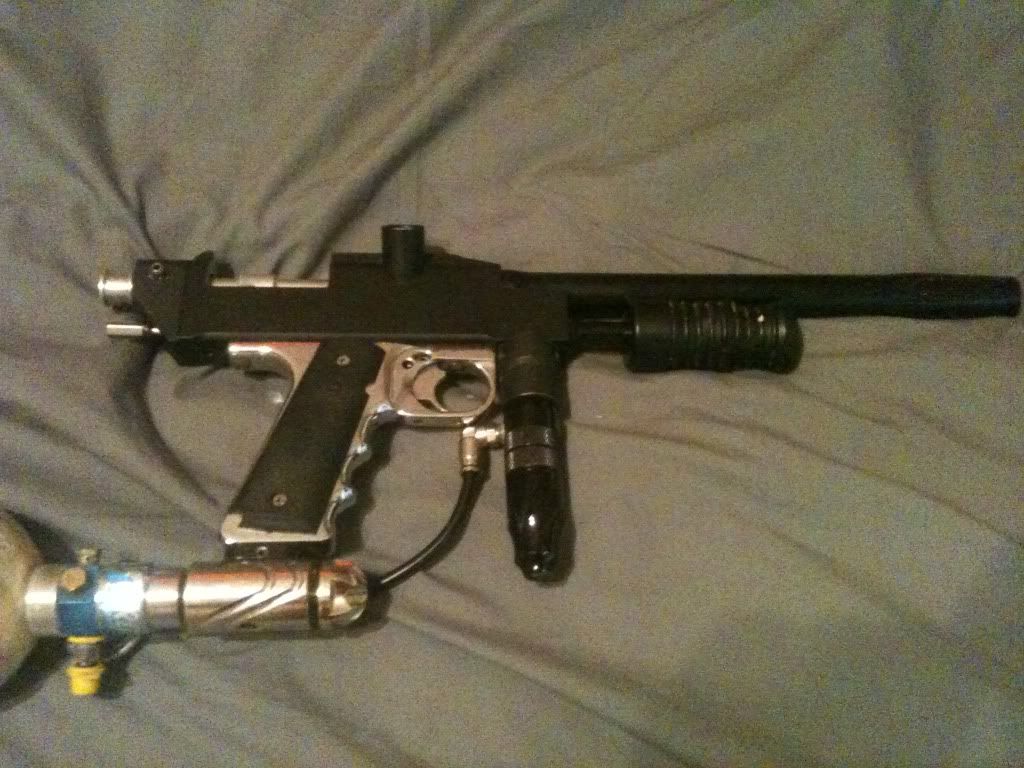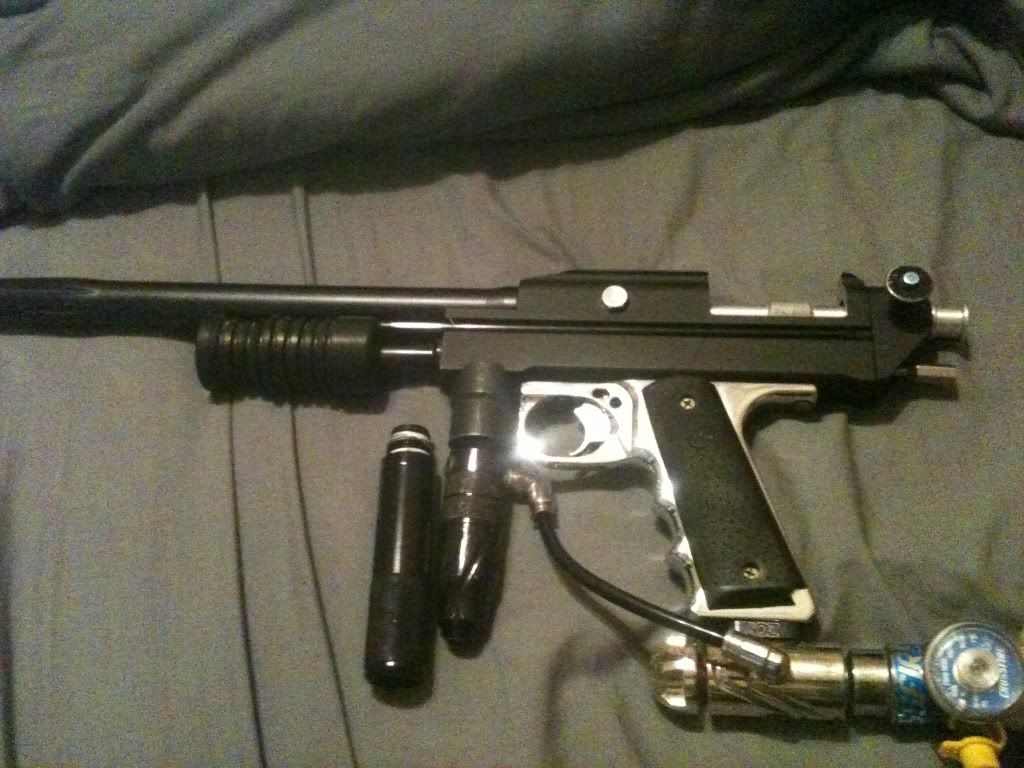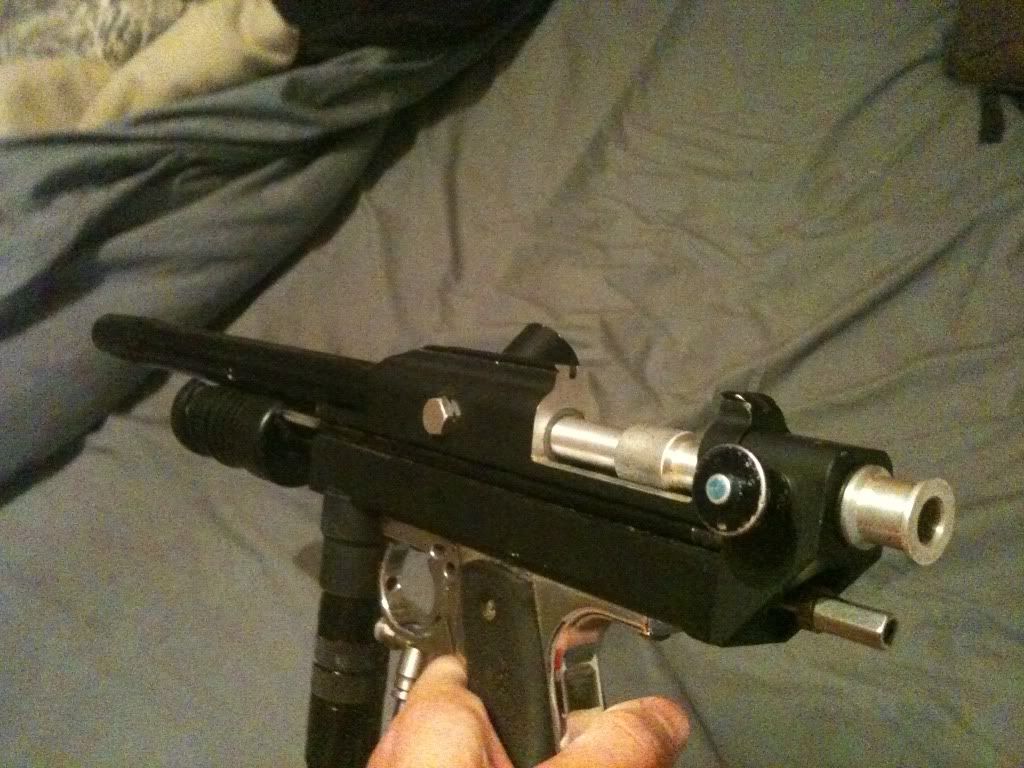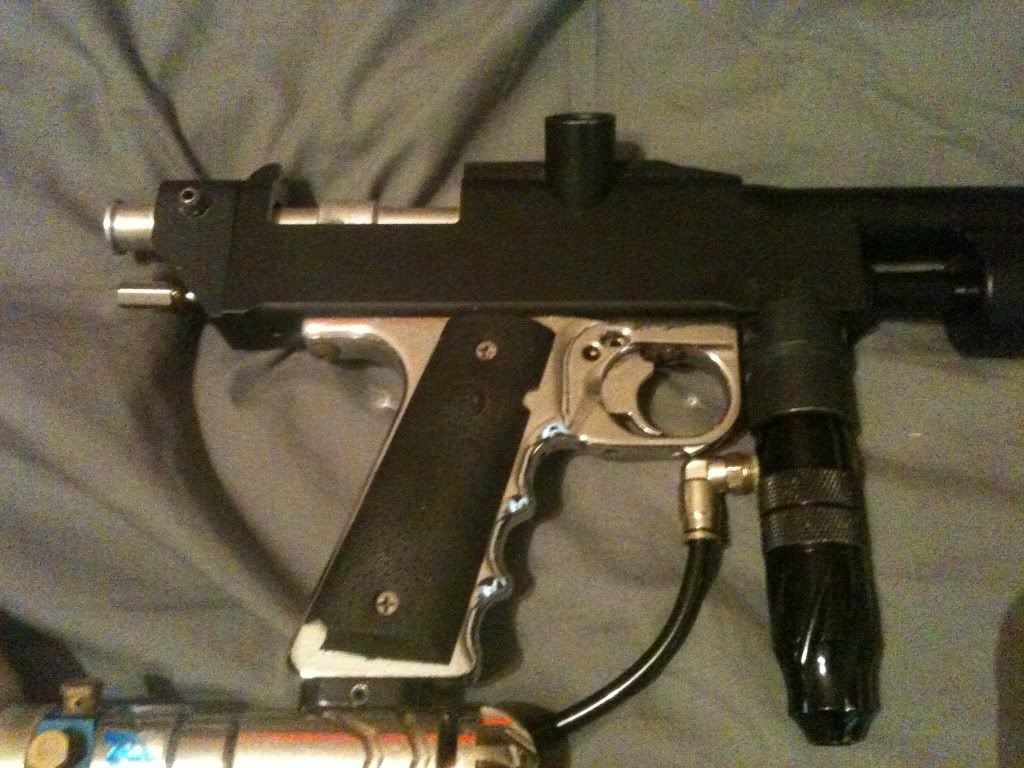 SPECS
PRICE asking $150
Custom MIlled out bolt
WGP PUMP made exactly for the gun
Bob Long torpedo reg
New designs rail
wgp on/off
single trigger
stock wgp barrell
derlin bolt
adpator for mini CO2 cartridges
small ammo box