I'm going to be blunt. I'm reposting this to sell a gun I hardly use anymore to pay off my credit card.
Rules:
1. I do not ship first, unless you have at least 50 more positive feedback than me.
2. YOU pay shipping. Prices for shipping aren't included unless stated otherwise
3. Everything I sell is in perfectly good working order, I expect yours to be as well.
4. Post or PM I can get more pictures or info by request.
5. I only take Paypal or cash.
Specs:
Hybrid LPR
Eigenram
Hardshell bolt (not pictured, but included)
Rare Toxic CP Regulator
Hybrid High Flow Barbs and Hoses
Critical Trigger (modified body to fit)
Bob Long Cam Drive ASA
Clamping Feedneck with thumbscrew adjustment
Adjustable Ram Cap

Being a few years old, this gun is well broken in and has usual wear and tear but has been maintained and taken care of very well so it still shoots like a dream. Anybody that has personally shot this gun with agree.
Pics: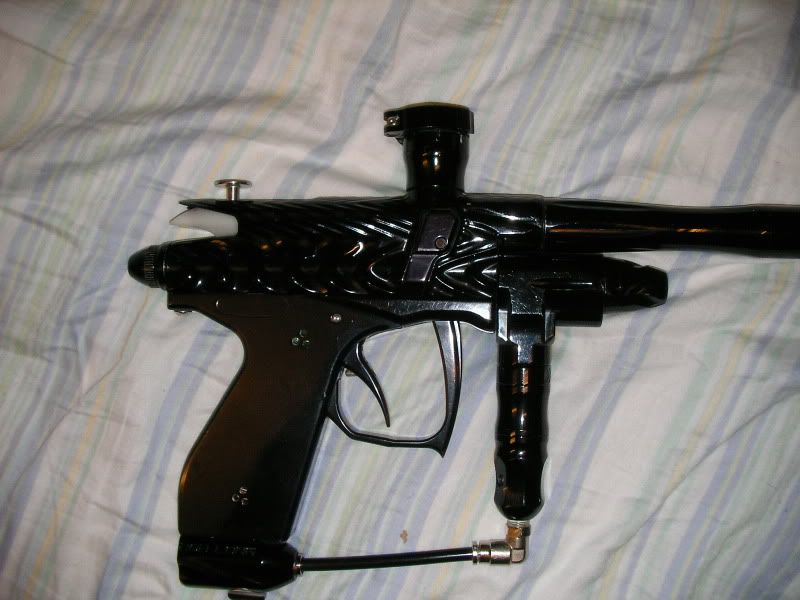 Wants:
350 firm