Heyy Nation I live in CANADA. I got up my BUMBLE BEE YELLOWISH-GOLD/BLACK LUXE for sale. There is a Tiny nick on the tip and on the bottom of the reg but barley noticable there are 2 very very very very tiny nicks on the body. I was told by the phantom that this gun is 1 of 4.
RULES:
YOU COME TO ME I WILL NOT SHIP 1ST YOU SHIP 1ST
PLEASE POST BEFORE SENDING ME A PM
PLEASE POST HOW MUCH YOUR GOING TO ADD
I AM NOT 12 I AM NOT PLAYING THE GUESSING GAME.
BY POSTING IN MY THREAD YOU AGREE TO MY TERMS
Comes with:
Serial #359
Max Flow
Case
Gun
Extra battery
Charger
Barrel
.693 Freak insert
Little bit of sleek
Up dated board
Feather Touch Manifold
SOLD
SOLD
SOLD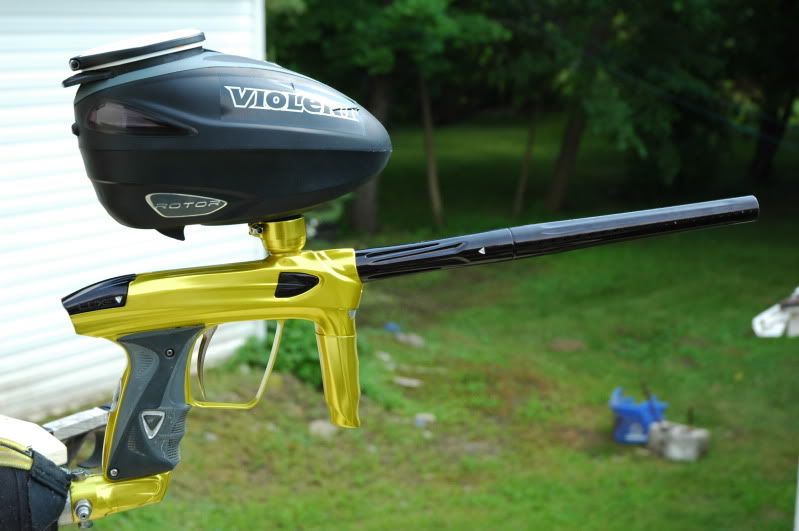 Graphite and Black NT
Shoots amazing, Very good and consistent gun. Gun rips. Not much to say about it because everyone knows there a solid gun. Rubber pieces have been taken off of the gun.
Comes With:
Case
Manual
Gun
2 piece UL Barrel
lube
smalls parts kit
warranty card
PRICE: 1150 + Shipping OR 2100 for LUXE AND NT
TRADES: NONE