RULES
1. You ship first, you are the ones who come to me.
Next up I have an SFT DYNASTY SHOCKER
-Was Tech'd at All American before they closed.
-Hardly any wear, just a few scratches from normal play. Anodizing has no fade. Ive been the only owner.
SPECS
-Dynasty/Tadao Musashi Board with reflashed. 10.5 compatible.
-Freak Barrel (.689 insert)
-CCM lowrise feedneck
-Hybrid Detents
-CP blade trigger
-Hybrid rail asa
-YES I DO STILL HAVE THE DYNASTY JEWELS... THey are currently on the gun at the moment.
PRICE-
$300 + shipping
TRADE VALUE- $375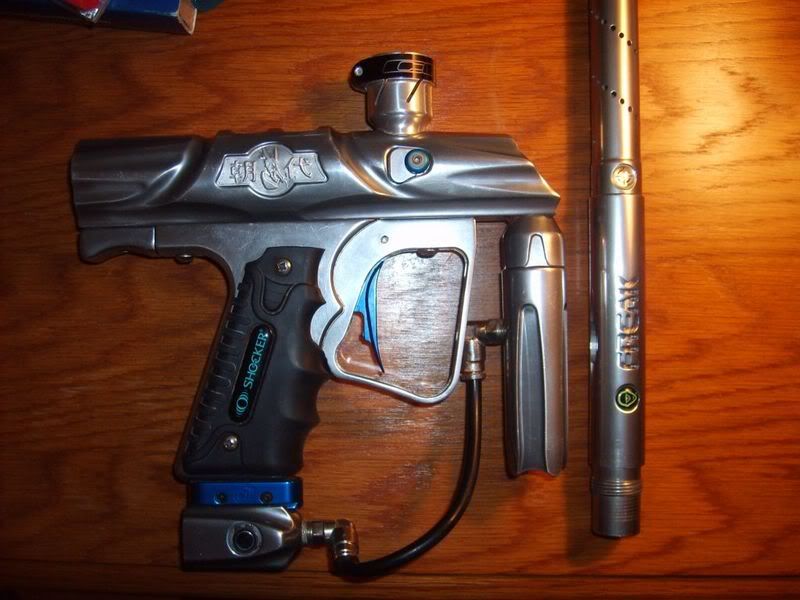 Heres a vid of it ripping:
http://www.youtube.com/watch?v=jIUeoQAEPkQ