I recently quit playing paintball, so I have to sell all my gear. Today, I have my low pressure DXS 68/45 nitro tank with ninja reg. The price is $125 OBO (offer) with an expiration date of february 2012.
Price
$125 OBO (offer)
No Trades
Expiration Date
February 2012
Upgrades
Ninja Reg
here it is, sorry for bad pic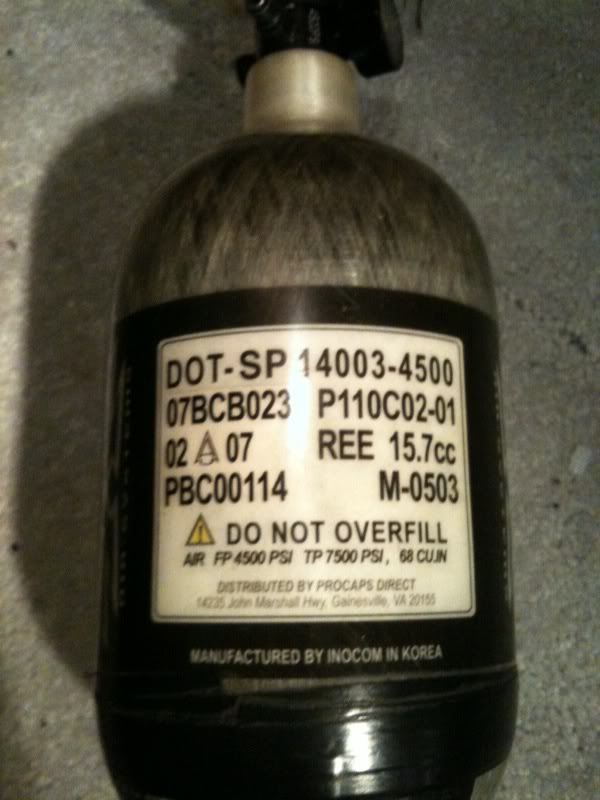 Rules
no paypal, money order only.
post before pm.
no trades.
don't be a dick.
don't lowball.
stay on topic.