The fire extinguisher body is used for the air chamber, sometimes confusingly called the LAW's expansion chamber. It is just an air reseviour to hold enough volume of 145 psi air to propel the Nerf.
Standard paintball CO2 and HPA supplies do not have enough flow rate to propel a Nerf up to speed so we have to fill up a air storage chamber.
As soon as I get off the trigger the reg is refilling the air chamber up to pressure while I reload the next nerf. It refils in a 3-4 seconds which is faster than I can reload a Nerf and get it up into firing position.
That is called an "auto recharging" LAW versus a "one shot" Law where you have to reload a Nerf AND recharge the air system manually such as replacing the 12 gram or opening a valve to recharge the air chamber. The reasons they are called "one shots" is because you are DEAD before you can reload more times than not if you miss. Even with a reload time of 4-6 seconds, you rarely get a second shot at a tank.
Then next step up is an auto recharging and auto loading cannon. They approach 1 Nerf per second firing rates. Commerically made or under development for a commercial application. Haven't seen a home made yet. On my list to make one but I want one that is light enough and small enough to let me carry it and use a marker too.
To answer the QE-5 question. It is a Quick Exhaust valve used in commercial pneumatic applications. I'll post a link to the company and specs for the QE-5 and a nifty illustration how it works in a commerical application. It says 150 psi rated but the Humphrey Tech support says it is regularly used in 200 psi applications. Again that piston fails like a burst disk well before the body fails.
http://www.humphrey-products.com/hpw...t%20Valves.pdf
To buy one: $35 and shipping. I bought mine locally for $32.
http://airinc.thomasnet.com/item/spe...s/qe5?&seo=110
It has to be modified internally so that it operates using the same principal as a sprinkler valve. You have to install a spring and put a equalizing port in the valve piston. Nothing that would compromise the body's structural integrity.
Here is a pic of the inside showing the springs location when installed.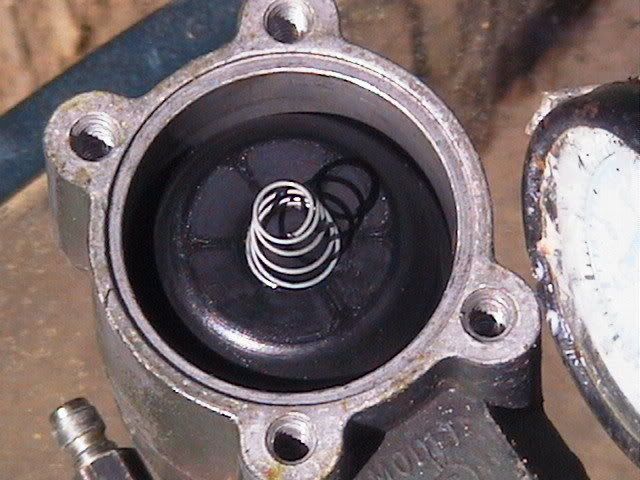 Here is a pic of the spring location in the cap when installed. Note the CONE shaped spring. (Ace Hardware) When compressed, it is FLAT and takes up less space. I did a small counter sink for the spring to fit into and to keep it from sliding around in there which is not likely in the first place.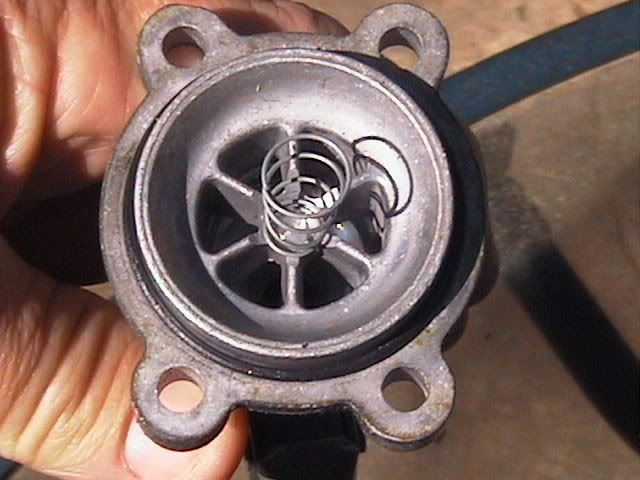 Here is a pic of the port. Just drilled a .057 hole in the skirt of the piston. Same diameter as the port in my sprinkler valve. Just a good guess and it worked.
Got more pics and info. Just send me an e mail and let me know what you need.
ddupont@charter.net