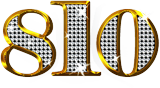 VICIOUS OT
APPROVED
!
RULES:
1. Be Mature
2. I accept paypal
3. Once you Pay me, I will ship to you. Very Easy
4. You will pay shipping and paypal fee's (we will discuss this)
5. Do not post "PM ME" I will ignore you completely
6. I am a nice person, I expect the same from you.
7. Everything I sell is in working condition unless otherwise stated.


████████████████████████████████████████

Looking to move my timmy and I'm not adding any cash, it's in great shape and shoots lasers! I just ordered a evil bolt and new ball detents for it, so that will come with it along with contract killer grips & brand new JUST INSTALLED evil bolt + spare detents. This gun is a monster! Recently completely gone through and and is in excellent condition.
Cash Price: $OFFERRR!!!!!
Up next is my 3 week old Shooting Stars Eclipse bag. Great condition, well maintained...need bigger!!!
Cash Price: $150.00 Shipped!

JT X-Large 08 Team Pants...worn 3 times.

Cash Price: $65.00 shipped!!!
Contract Killer black head wrap, worn twice...

Cash Price: $18.50 Shipped!!!
3 RARE STRAPS!!!! PLEASE OFFER!!!!!!!!!!!!!!!!!!!!!!
Cash Price: $????????
Feel free to PM me or contact me via e-mail as well.

AIM: kyledestroy
E-MAIL: vicious810@gmail.com


Thanks for looking!
-Kyle

kyledestroy