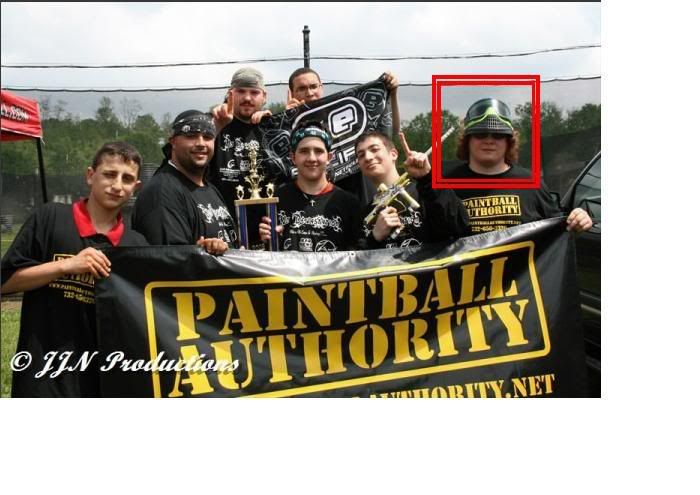 bgmaninjersey89 AKA Nick Anderson.
Nick Anderson is located on the far right (the one in red)
If anyone sees this player at any field with a white rotor with the upgraded inner arm, please TAKE the loader from him, as it belongs to me.
Currently in Nicks possession is a LNIB white Dye Rotor with the upgraded inner arm and attached to it is an 07 ego clamping feedneck.
Nick was the staff for a team New Jersey Devastation. He was supposed to give rides home to 2 of his team mates at the end of the event, instead, he broke down the team captains gun, packed it up for him, told everyone he could not give any rides to anyone, and promptly drove off.
He was the only person in possession of both the Dye Rotor which was being borrowed for the event as well as the feedneck on the 07 ego (which he admits to breaking down for the captain)
Nick plays at New Breed and ABC (he lives less than 10 minutes away from New Breed)
If either field looks into hiring this player, I strongly advise against it.
A police report will be filed, and a theft thread will be made in every section necessary.