no 1337 speak. your offer will be ignored and noone will love you.

I KNOW WHAT YOUR ITEM IS WORTH. don't try and tell me your ion is worth 350.

MATURE BUYERS/TRADERS ONLY.

NO REFUNDS. ONCE YOU PAY, THE DEAL WILL GO THROUGH NO MATTER WHAT!

you came to my thread, you ship first (like always). my feedback speaks for itsself.

ONCE THE ITEM LEAVES MY HANDS, I AM NOT RESPONSIBLE. this item works and is in the discription as described. if you receive it and it doesn't, I will try my hardest to help resolve the problem (which i will do!), but am not responsible for it. if you do not pay for insurance, i am not accountable.
I just got a Ninja PB 68/45, and need some cash. so here my air system is!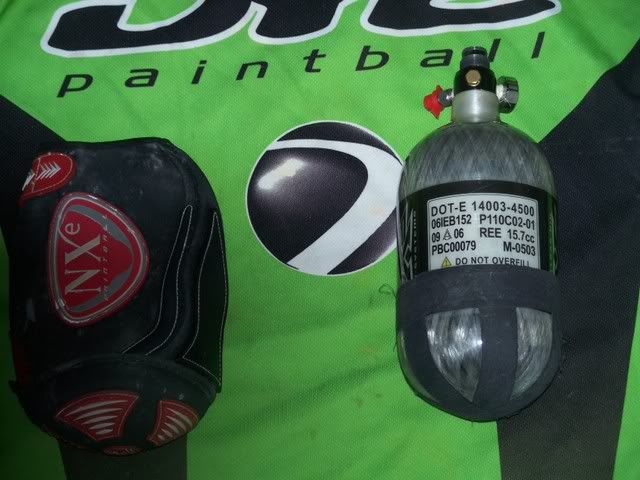 DXS 68/45 with myth reg. good condition. it DOES leak from the reg a tiny bit when filled over 3.5k. HOWEVER! I am including an Oringmonkey rebuild kit. rebuilding the reg will fix the leak. I can remove the tape if you want.
Guerrila Air WILL FIX THE LEAK FOR FREE ASWELL!
can come with a NXE 68 cover. fits great. red/black. dirty, possibly some staining.
price:
110 OBO. 115 OBO with cover. I AM VERY FLEXIBLE ON PRICE!
WANTS
06 ego yakuza board.
dust black (or dustblack + carbonfiber) barrel kits
nxe 4.3 pack
flexs
prophecy/rotor
eclipse armpads
sandana
09 Empire LTD pants
Tanked pants
09 Eclipse pants.
thanks!
Jeebz