Hey, here today I have my Dave Mustaine Signature VMNT from Dean Guitars USA. It is a neck and string through body guitar, with an Angel of Deth graphic.
It has two active Dave Mustaine LiveWire pickups that sound great. The strings are near new, as I have only owned the guitar for two weeks, when I bought it new. It sounds great, the harmonics are excellent, and the action is at just the right height to not cause buzz, but still be extremely playable.
It has Grover tuners, which keep the guitar in perfect tune throughout practice. This is truly a rocker's guitar.
It comes with a Dean hat, Strap, DOA card, and allen wrench.
DID I FORGET TO MENTION IT'S SIGNED?!? YES, DAVE MUSTAINE HIMSELF SIGNED THIS GUITAR ON THE BACKPLATE! I have perfectly sealed the signature which is in silver Sharpie with fixative (don't worry, I took the backplate off before I sprayed the fixative on the signature). It will also come with a Dave Mustaine signed Dean poster.
This is truly a SWEET guitar. Do not hesitate to buy, or offer up a JOHN 5 TELECASTER FOR THIS GUITAR!!!
That's right, the only offers I will accept are $1200 + shipping and PayPal fees (a steal for a guitar in this good condition, that's signed as well!), or a Fender J5 Telecaster (either the Triple Tele Deluxe, the regular model, or the *gasp* BIGSBY, though I doubt that anyone will want Dave Mustaine's signature guitar that bad, to trade a $3k guitar for a $1.2k one.
Anyway, enough rambling. Here's the pictures!!
This is just the body of the guitar:
This is just the neck of the guitar: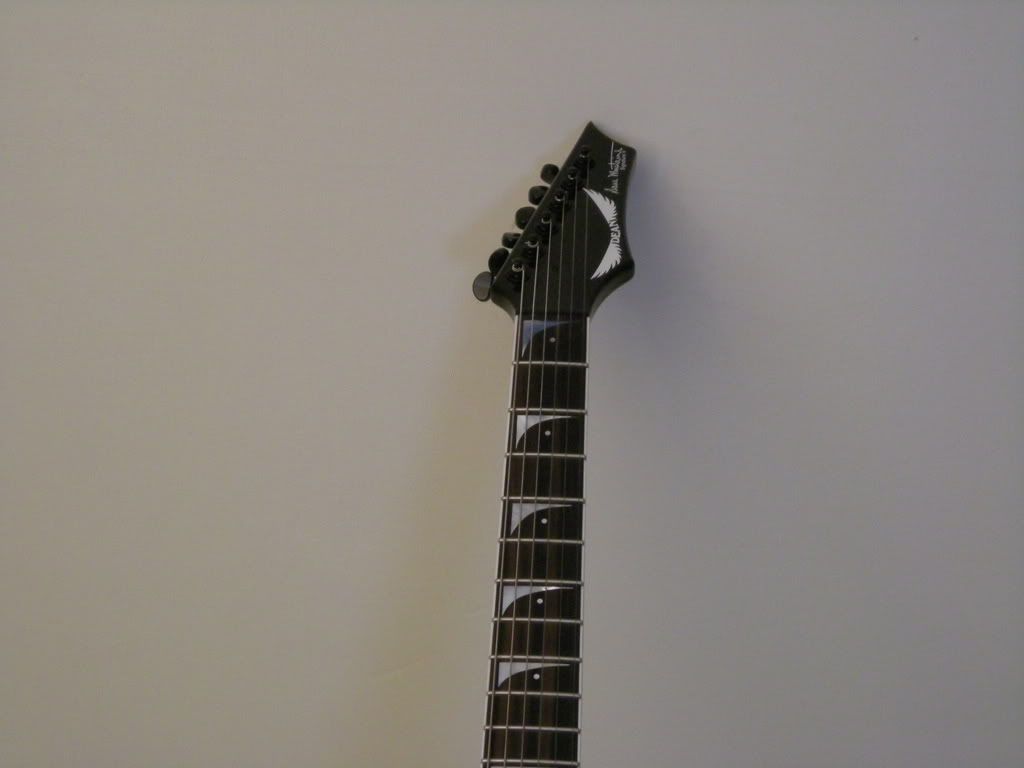 This is the signature:
This is the poster which you will get free of charge:
This is it in its case with strap, hat and tool: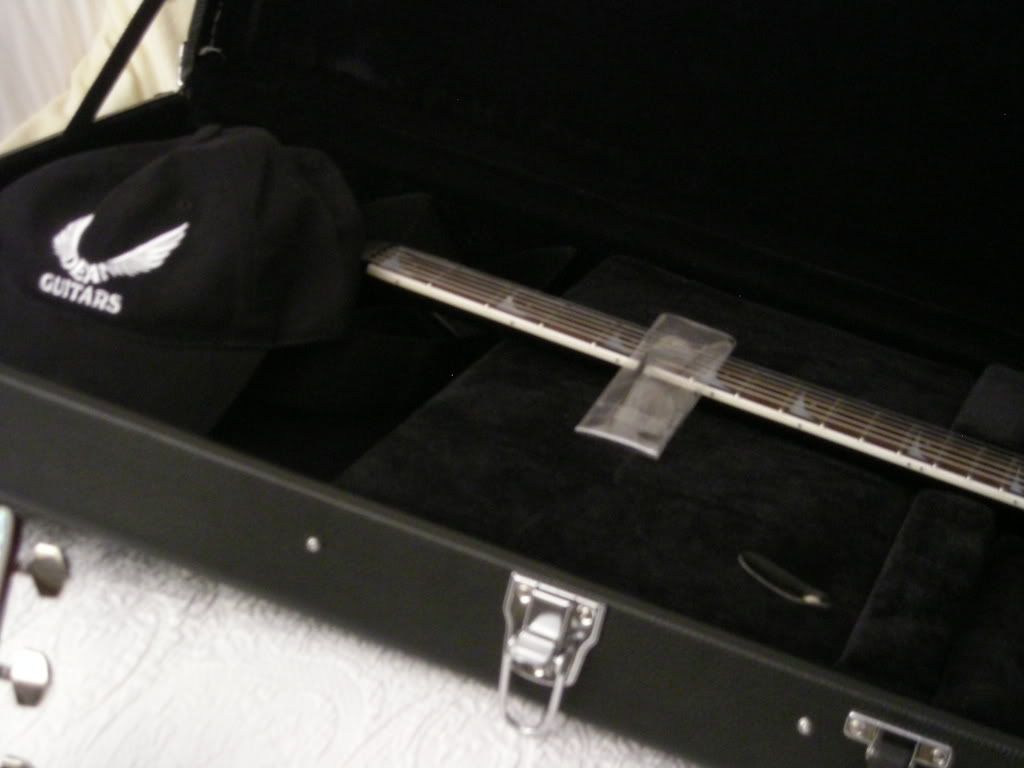 Final picture of EVERYTHING: