DM6 and Timmy for Sale
I have been playing for a long time, but I can't afford to any more. Here's a bunch of stuff I want to sell. Everything is sold as is. All prices are OBO.
ONLY TRADES ARE FOR PIMPED PHANTOM PUMPS
I really want phantoms with custom anno and T-stocks especially)

MARKERS
DYE DM6
First off we have a shiny almost new DM6. This baby's only been played with about 4 times. After every day it was used it was completely disassembled and greased up. And lets be honest, this looks and shoots almost identically to the DM8. Enjoy the greatest spool valve technology that practically kisses balls into the chamber without the inflated price.
COMES WITH:
1 Black CP System Bleed On/Off. No resistance!
1 Huge tub of Slick Honey. Seriously, this is just way too much lube.
1 Tube DYE Ultra Lube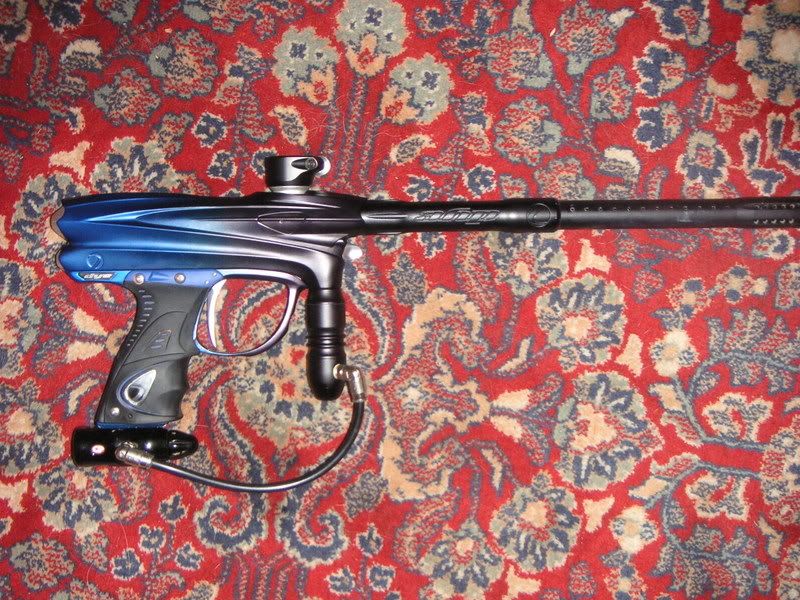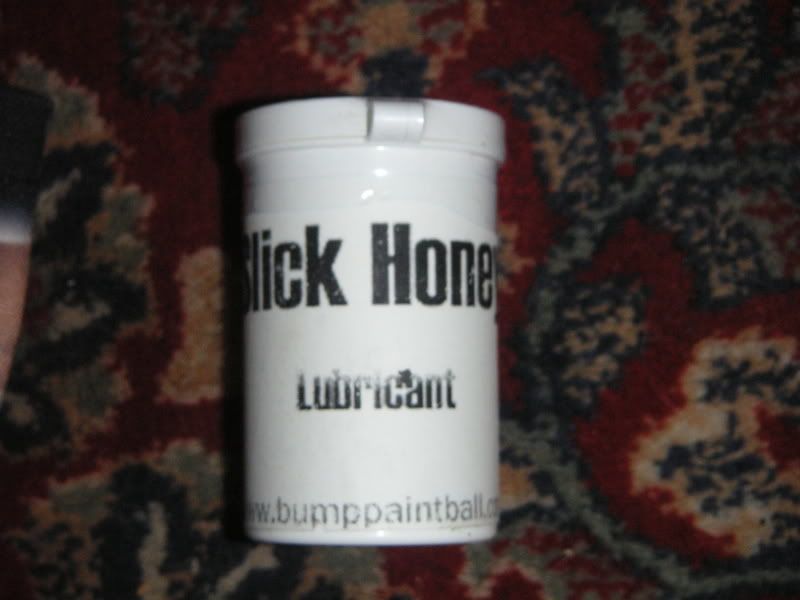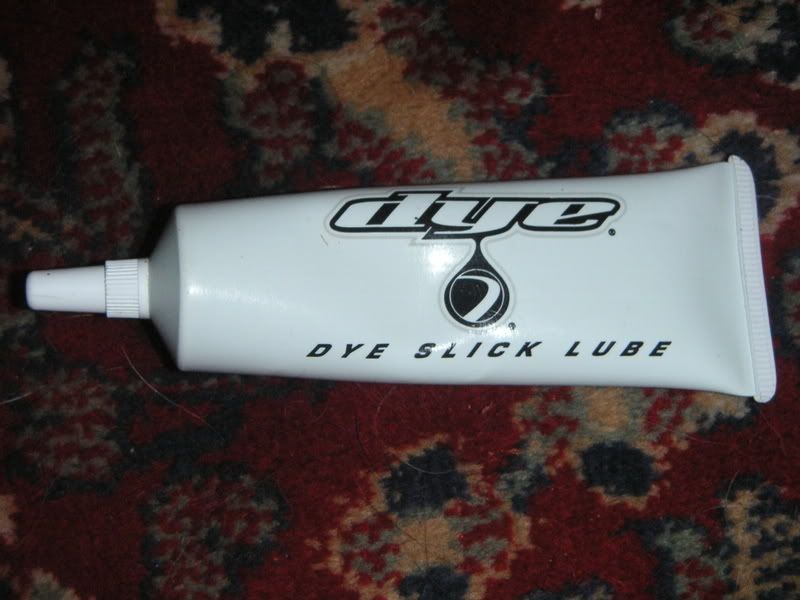 Price: $500
BOB LONG LASOYA EDITION INTIMIDATOR
Next we got a Lasoya Intimidator. Shot like a dream. Hardly any recoil, perfectly broken in, +/- 3 over chrono, never breaks down...This gun was a pleasure to own.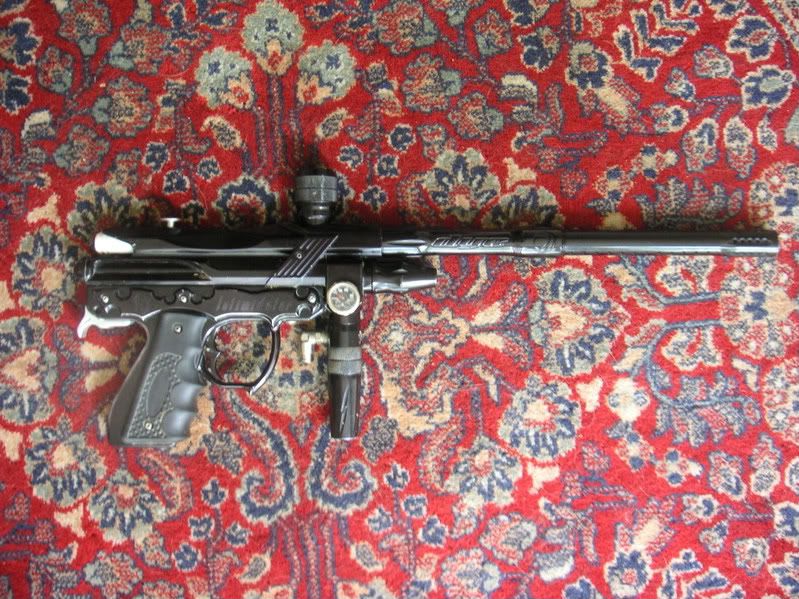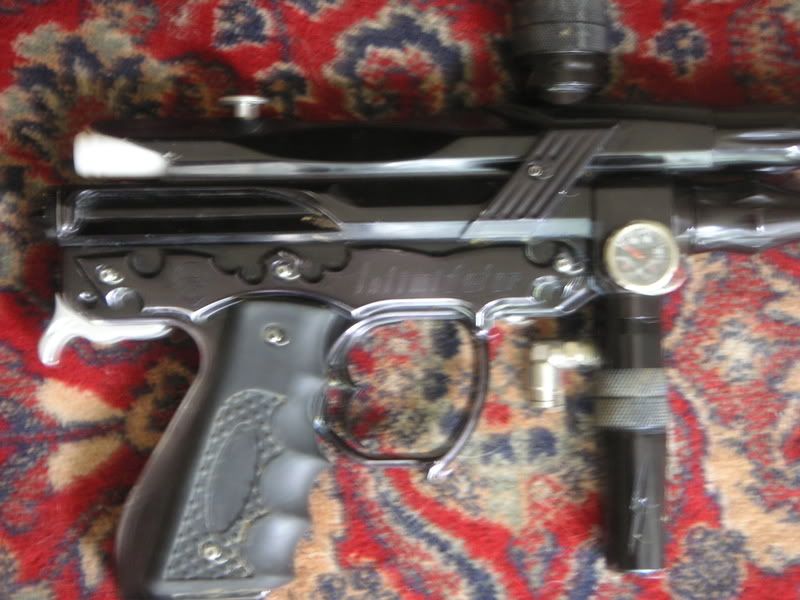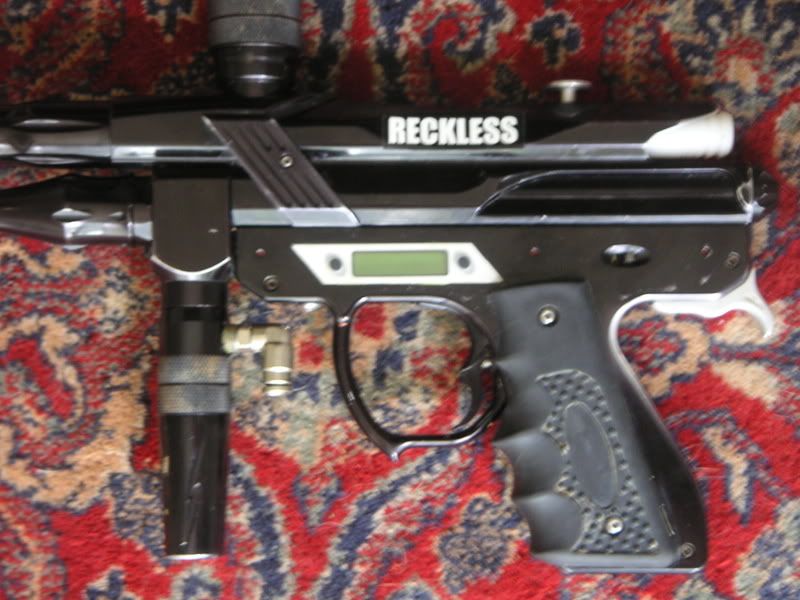 Price: $275
TIPPMANN 98
Of course what collection is complete without the trusty Tippmann 98. This comes with an ACI Sub-Zero 6 Stage Expansion chamber and Smart Parts Teardrop barrel.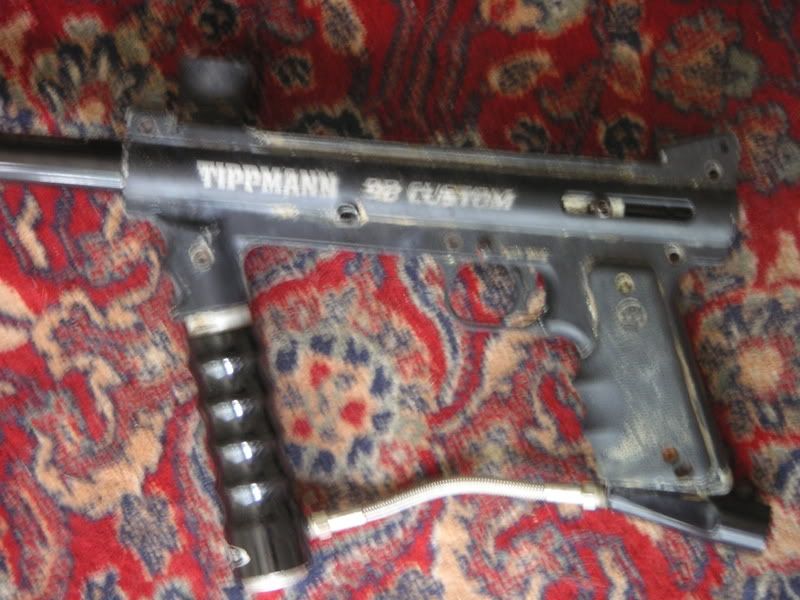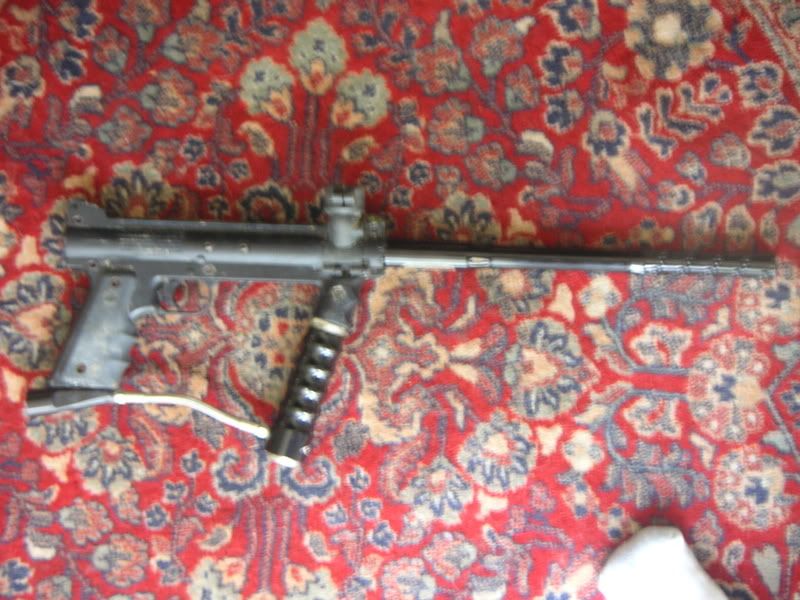 Price: $50
AIR TANK
CROSSFIRE 68/45
Comes with DYE Rhino cover. This does NOT need to be hydro'd.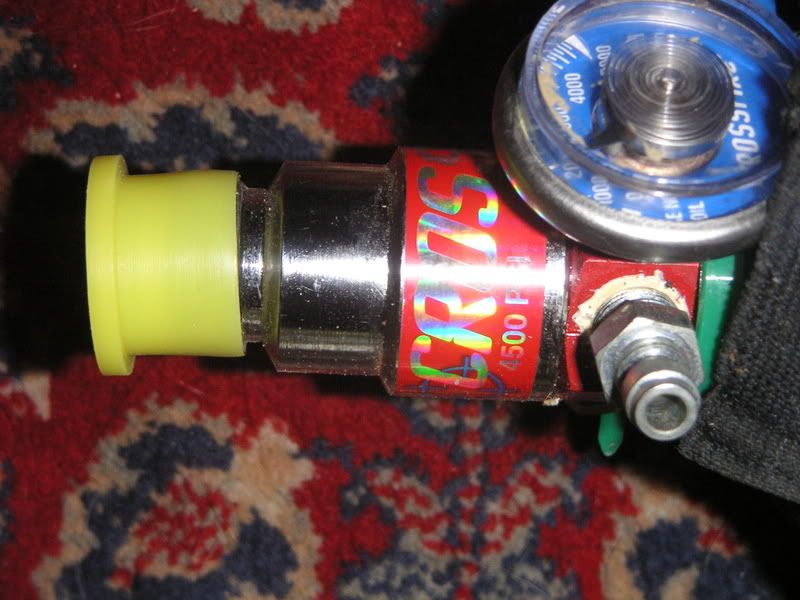 Price: $150
HOPPERS
Halo B
Comes with RIP drive and nasty Punisher stickers.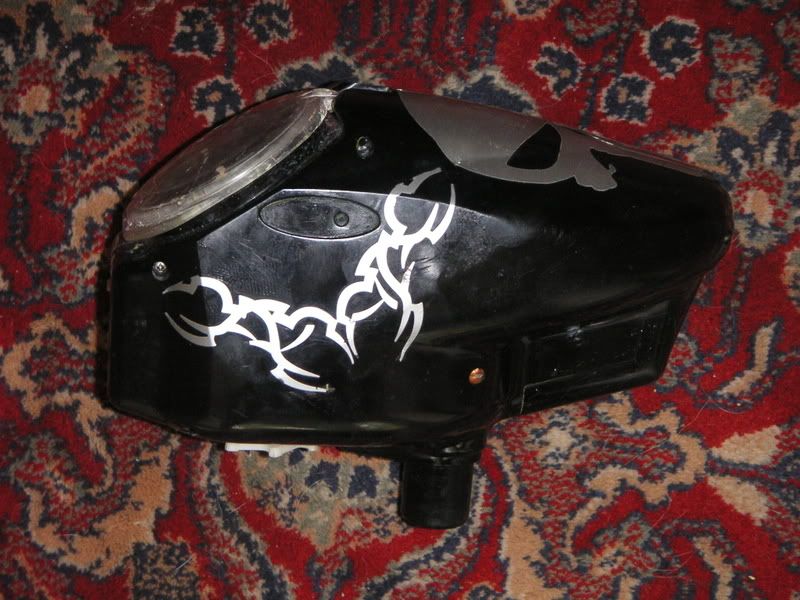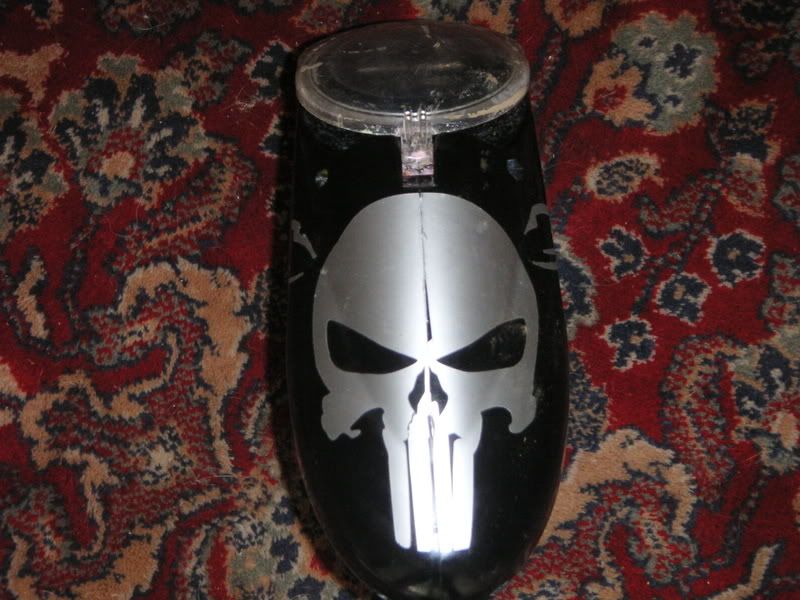 Price: $95
EMPIRE SOUND-ACTIVATED RELOADER
Great for low weight front player set up. Weighs a huge amount less than Halos and Eggs.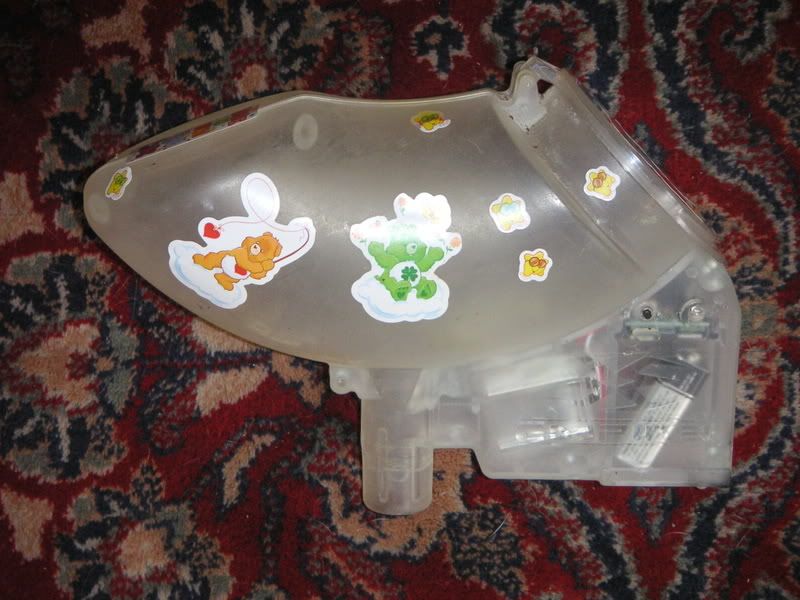 Price: $30
EVLUTION II
From the writer of the original Evlution II Modifications sticky, comes this pimped up Egg. Numerous mods have been done to this Egg from the paddle to the batteries and board, it's tuned and primed for peak speed.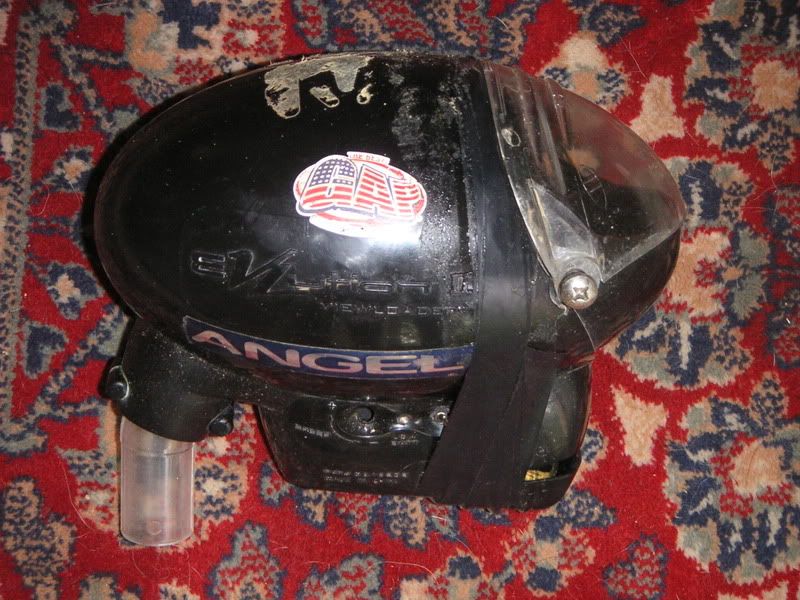 Price: $35
CLOTHING
DYE Medium Yellow C3 Jersey
DYE Yellow Empire Pants
Waist size: 32-36
These were made for durability.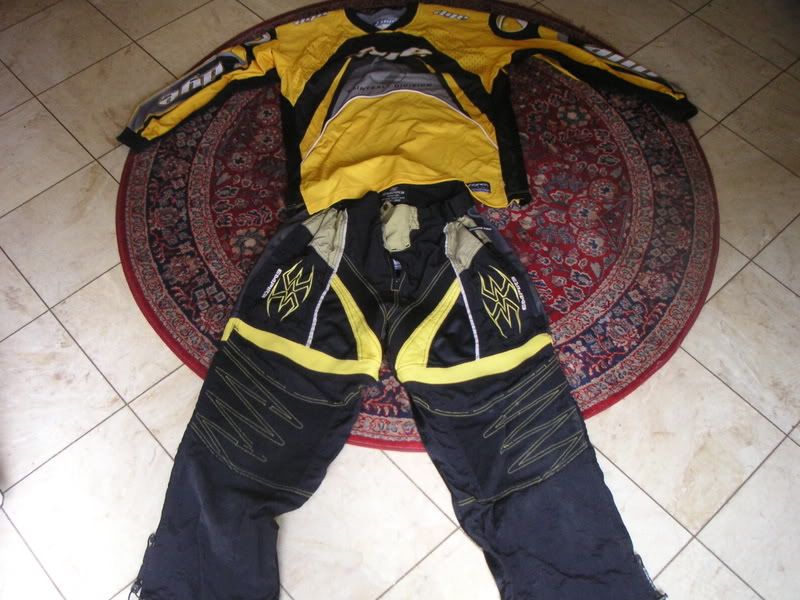 Price: $35
DYE Large Grey C6 Jersey
I believe that this is unused actually, because I bought this right before I got my team's jersey; it feels as crisp as if it came out of the store yesterday.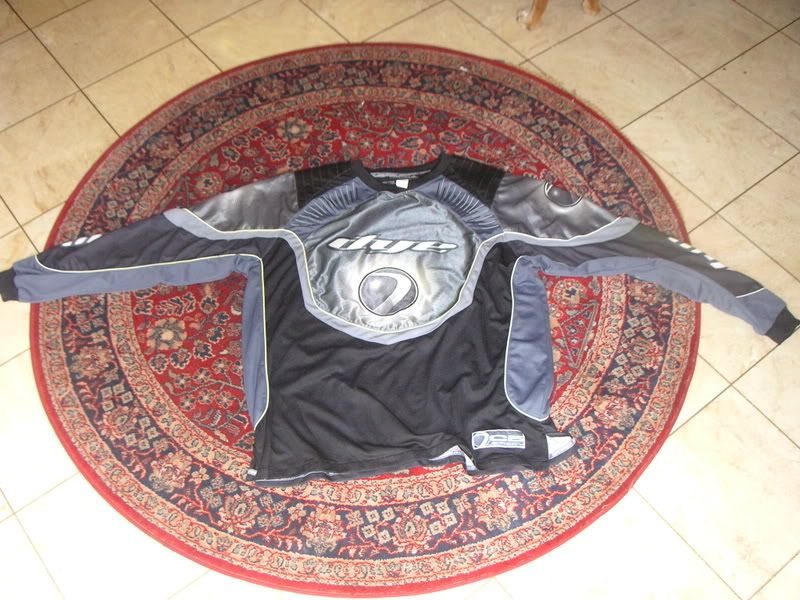 Price: $25
CIRCLE 5+4 Ejection Pack
I bought this straight off Bea Youngs. I can't espouse the greatness of this pack enough. You load the pods in and when you want to take them out midgame the stretchy material on top of the pod holders shoot the pod right into your hand. The best part is that the tightness of the nonstretchy part of the holder is juuuust enough so that the pod will never shoot out onto the ground. This is honestly my favorite piece of equipment here. I ****ing love this thing.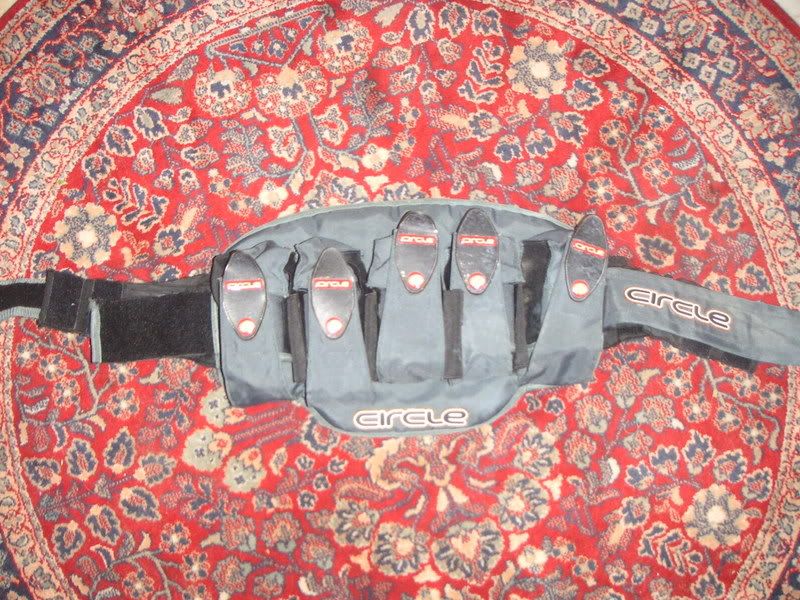 VARIOUS
Pull-through squeegee and barrel bags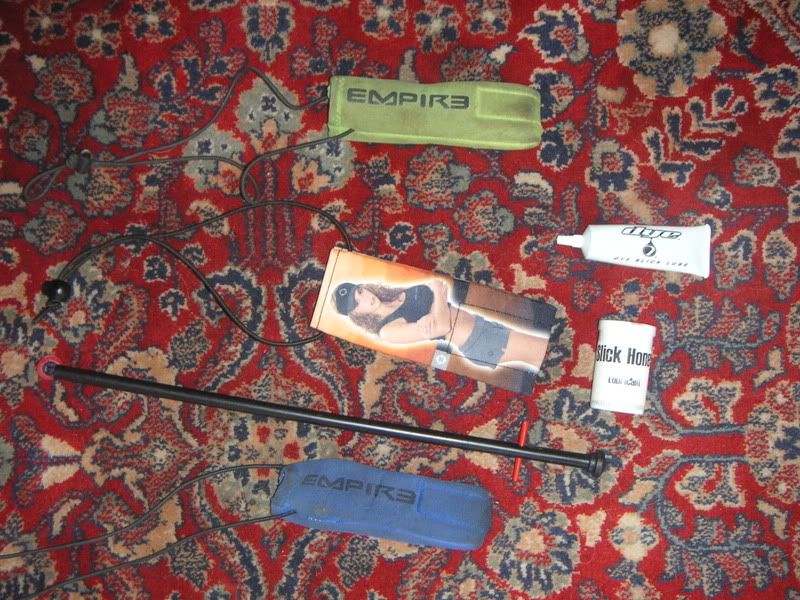 Price: Offers or addition to trades
Shipping will depend on how large the item is. I will NOT ship first. I am a three year supporting member on top of being an original supporting member with perfect feedback and a huge amount of posts. I'm not going anywhere with your stuff. I've payed my shipping first dues.