I've got an Air American Armagedon Adjustable tank system up for sale or trade today. It is out of hydro but appears to be in excellent condition. I just got it in on trade and as far as I know the regulator works great, but seeing as I can fill it I can't guarantee that. I'll put up a price of $90 OBO for it. I'll also look at good paintball and non-paintball trades.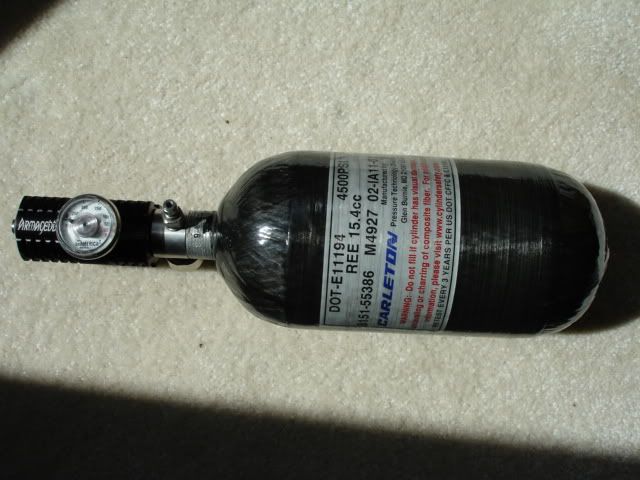 Check out my feedback in my sig. I can accept paypal, MO and checks for payment.
Lets see some offers.